"Hey ginger, where are you from?"
This question is often used to break the ice in a conversation, but, in this case, the answer is quite complicated. The word "ginger" has its origins in Old English, derived from Latin, adopting a Greek word originating from Prankit, which comes from a Sanskrit expression. But it might also come from an ancient Dravidian word. So, in fact, no one really knows what "ginger" actually means and where it comes from. Still, it seems to be very well-known…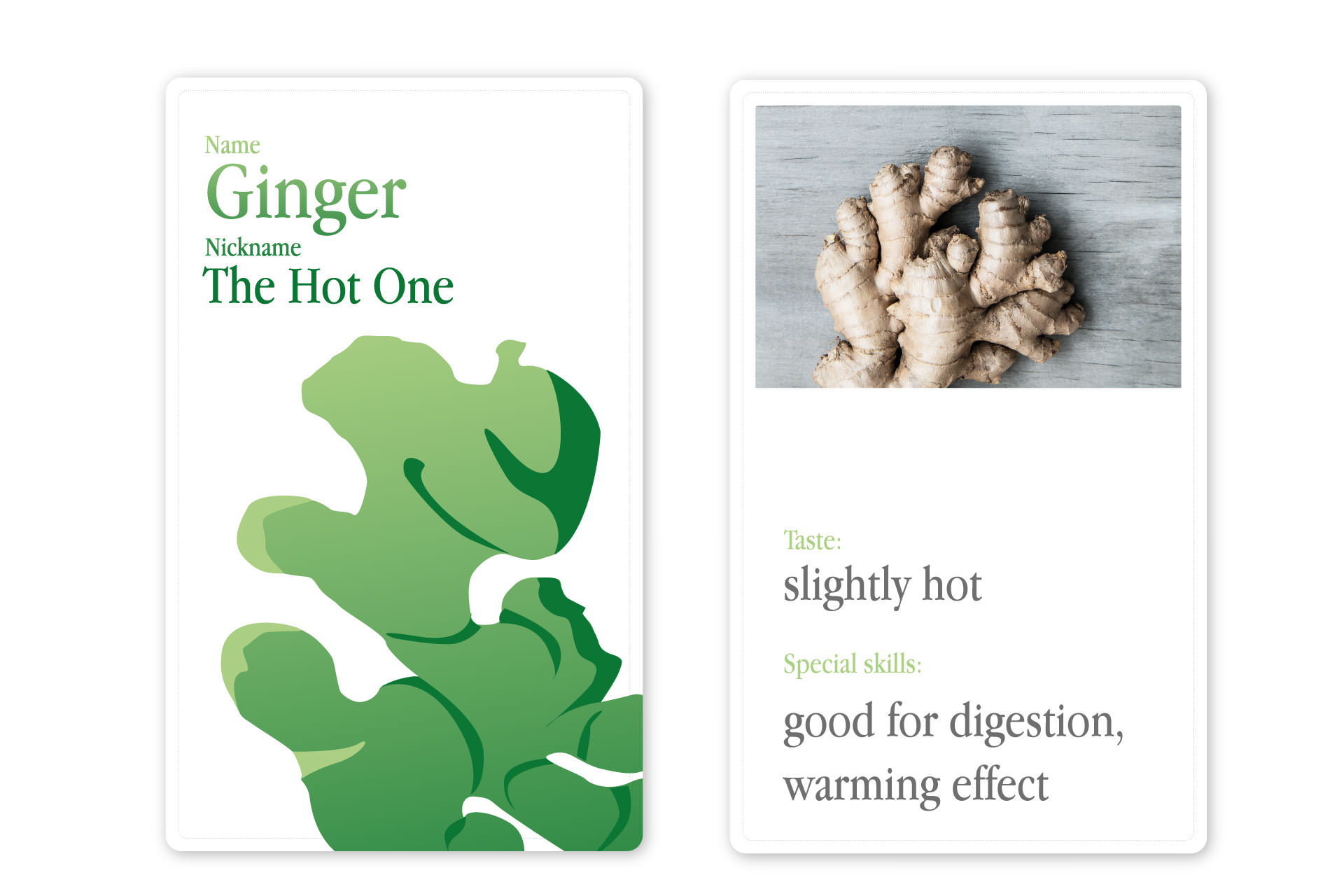 The facts:
One thing we know for sure: the origin of our ginger. It comes from our smallholder friends in Sri Lanka.
The plant has a long tradition as one of the most important components of the Asian medical cuisine.
It contains essential oils, has warming qualities and supports a healthy digestion.
Ginger has a mild spicy taste, which is why its all i need nickname is "The Hot One".
What's your job?
This might be a more promising way to start a conversation. Thanks to its dominant taste and scent, ginger rounds off our 5 elements recipe and surely is one of our most characteristic flavor carriers. In combination with the cooling green tea, it creates a harmonious balance. In other words: all i need. Green Tea and ginger belong together!
Ginger photo: (c) Rudolf Thalhammer. www.rudolfthalhammer.com