But that's not the only innovation in 2018…
Carbon neutral. Carbon neutral. Carbon neutral. We can't say it often enough. We have been working long and hard for it and now we've reached our goal. The entire CO2 that is emitted in all i need's production will from now on be compensated in cooperation with mindful mission. You can find more details below. As that is not the only innovation, we feel as if all our Christmases had come at once and now we can finally present you all the improvements in detail.
*Design – so much feedback, so many years, so many ideas. Now, our products' packagings state even more clearly what they contain. Unmistakably beautiful, authentic and a little bit cleaner and clearer than before. And for that, we still don't need a secret recipe. What you see is what you get – it's just a little more beautiful.
*Product names – finally! We are really glad about that, as we haven't always agreed within our team: is it the white one, the black one, green tea, white tea, the light one, the dark one,… Now, at last, we've reached a break-through. And yes, sometimes it can be as simple as that – all i need. Green Tea and all i need. White Tea. Clear names and a clear message: we produce natural tea drinks.
*Claim – and as we're defining our products more precisely, we also highlight what unites them: naturally activating tea drinks. That's what we produce. And in doing so, we are pioneers in the beverage sector, where natural ingredients usually aren't a big concern. But for us, 100% NATURAL ingredients are our main concern!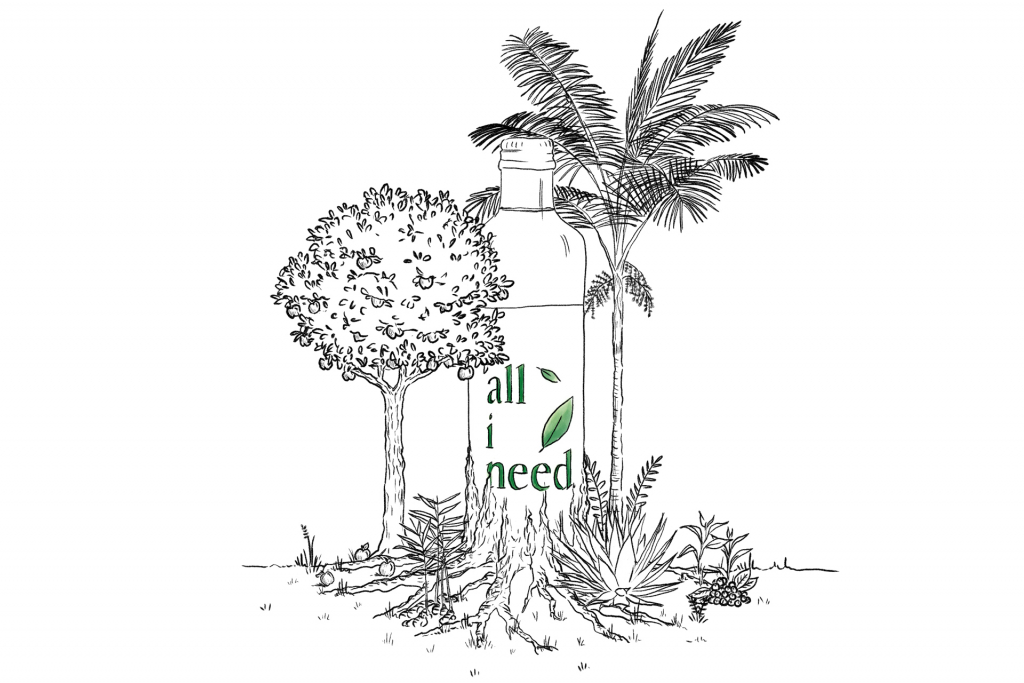 *Organic – that's really important to us. Organic farming is a must when it comes to our natural ingredients. This has always been our key issue. This is what we're focusing on. Why?
Organic cultivation is the most environmentally and climate friendly way of farming. Creating and conserving fertile soils is the central goal of organic agriculture.
There's a natural cycle: healthy soil -> healthy plant -> healthy humans.
In organic farming and production, the use of chemical-synthetic pesticides and most additives is forbidden.
Organic cultivation guarantees that there is no genetic engineering.
Organic products are the healthiest ones and the most sustainable ones for us and future generations.
*Carbon neutral – In the future, natural and organic production won't be possible without a carbon neutral production. If we want to use our resources sustainably, it is indispensable to give something back to our nature. Yes, we produce refreshments in cans and bottles – because we want to offer a real alternative to purely synthetic and unhealthy drinks. Yes, the production in itself is not very good for the environment. But exactly because we know that, we want to change the beverage market. People produce, buy and drink beverages – the question is: what kind of beverages? We see ourselves as an alternative, as a wake-up-call for the industry, as pioneers for a sustainable and natural beverage production. And therefore, from now on all i need. is carbon neutral produced.
*Fairtrade – when some things become more important, others fade into the background. We are no longer Fairtrade-certified, and that was a conscious decision. By now, we have established a great economic basis with our smallholders, which wouldn't have been possible without the help of Fairtrade. And we were happy to pay for that help with premiums. But now it's time to go one step further and cooperate even more directly with the farmers. This is our attempt to intensify the personal contact. The following months will show which path we want to take in the long run.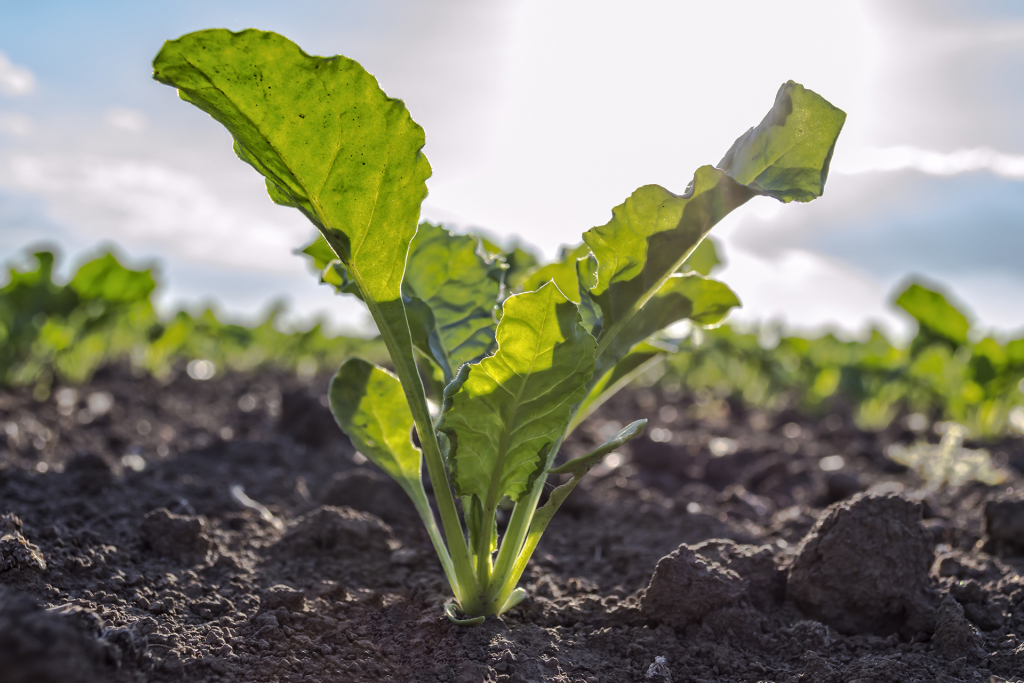 *Sugar – for us, it's completely normal to question ourselves and our products. As we were evaluating our ingredients during the mindful mission-process for carbon neutrality, we realized something. The agave juice we have been using for all i need. Green Tea was by far not as sustainable as we'd thought and responsible for a big share of our carbon emissions. Of course, we had to change that. Especially since, in the past, agave juice has often led to critical questions by customers due to its high fructose content.
After many discussions and tests, we decided to increase the share of regional ingredients and cooperate with Austrian sugar beet farmers. Why?
Because we didn't want to change the taste of all i need. Green Tea, which already excluded a lot of sweeteners.
Because there are way too few farmers cultivating organic sugar beets in Austria and conventional farming is really harmful for nature and the human body due to huge amounts of glyphosate.
For years, we have been saying: "making a change is all i need". When talking about change, we like to think globally, but, when it's necessary, we also think regionally. And we not only want to use organic beet sugar, but we'd also like to raise awareness.
*Sugar content – there's even more. The changes in all i need. Green Tea induced us to reduce the sugar content of both our products. In small, but natural steps. We think this is the right way to reduce our sugar consumption, of course without using chemical additives.
*What stays the same – of course, many things remain unchanged. We continue to produce delicious refreshments that activate you in a completely natural way. That makes us unique in the beverage market. And uniqueness isn't only a characteristic of our products, but also of human beings. Be part of it, love yourself and be good to yourself and your environment.