Berryish. That's what most people say about the taste of all i need. Green Tea. And in order to let our two superfruits aronia and açaí shine, a little helper is working in the background: the Austrian sugar beet. With its pleasant taste, it ensures the refreshing sweetness.
In our eyes, that makes all i need a fun drink with a sustainable background: firstly, the organic farm lies so close to our Vienna office that we can almost shout our orders and, secondly, there is way too little organic cultivation of sugar beets in Austria.
For years, we have been saying: "making a change is all i need". When talking about change, we like to think globally, but, when it's necessary, we also think regionally. And we not only want to use organic beet sugar, but we'd also like to raise awareness for the detriments caused by conventional farming. Because conventional farming is harmful for our nature and bodies, due to huge amounts of glyphosate.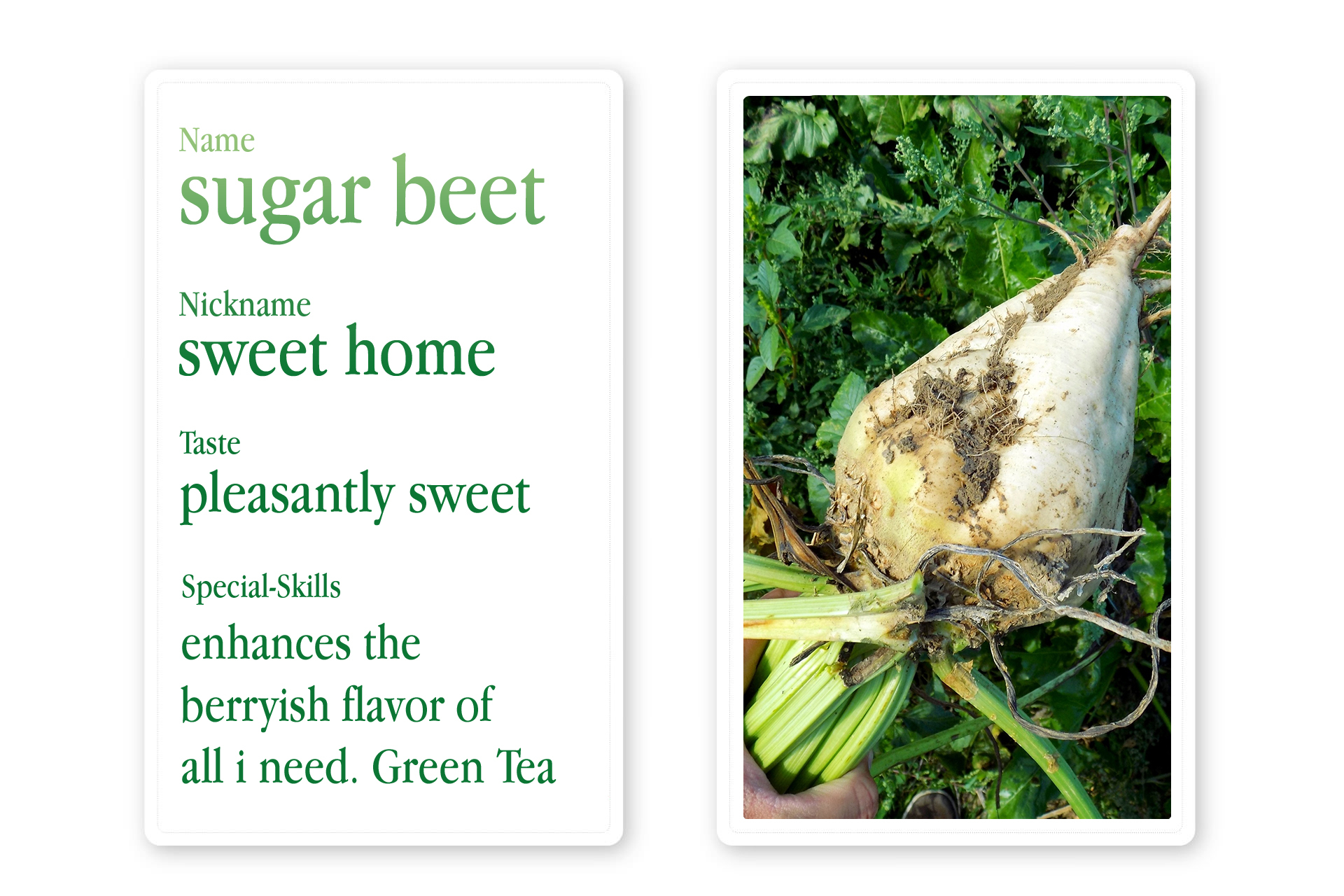 The facts:
The sugar beet is our most regional ingredient and it's cultivated in Lower Austria, close to our Vienna office.
Conventional farming does a lot of harm to our nature and bodies, due to huge amounts of glyphosate. A problem that deserves more attention and has to be tackled.
Organic sugar beet farmers work sustainably and with 100% natural methods. Due to crop rotation, sugar beets can only be cultivated on the same soil every 5 years, therefore the soils are very rich in nutrients.
Wait a moment, you'll think: Wasn't there some other sweetener in all i need. Green Tea? Yes, you're right. In the past, we were using agave juice from Mexico. But as we were evaluating our ingredients during the Regreen process (2017/18) for carbon neutrality, we realized something: our agave juice was not as sustainable as we'd thought and it was responsible for a big part of our carbon emissions. Of course, we had to change that. Especially since, in the past, agave juice has often led to critical questions by customers due to its high fructose content.
After a lot of conversations and tests, we decided to increase the share of regional ingredients and cooperate with Austrian sugar beet farmers.