The term "upcycling" is a combination of the words "up" and "recycling". During this process, the original product is repurposed, redesigned and turned into something new. As our cans, bottles and pallets are perfectly suited for upcycling, we've created lots of great items to decorate our all i need office. Take a look and see how we use upcycled products to improve our office.
Thirst quencher – vase
Not only humans need to drink but also our green friends. Therefore, we reuse our all i need bottles to quench our plants' thirst.

Light source – lamp
Our daily lunch break is illuminated by this great lamp, made by Alex, one of all i need's founders. This sheds new light on our plants and upcycled cans.

Air freshener – green wall
To provide our spinning heads with oxygen, we have created a green wall. That's easier than it might seem: just hang old pallets on the wall, put plants into them and voilá – now you can breathe deeply.
Idea preserver – pen holder
When we have a flash of inspiration, we immediately reach for a pen and have to put our ideas down on paper. And as we want to keep track of who has borrowed which pen and hasn't returned it, we have created our own pen holder from empty all i need cans.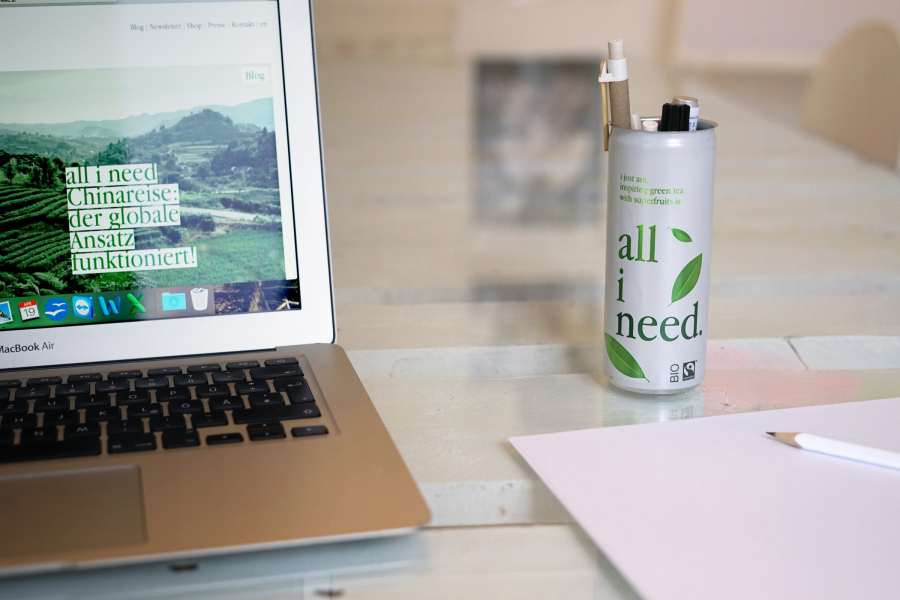 Island of tranquility – pallet sofa
It's always a good idea to sit down for a few minutes and take a time-out. So, we've made our own all i need furniture out of old pallets, which perfectly matches our style. With a few cushions, we even forget that we're in our office.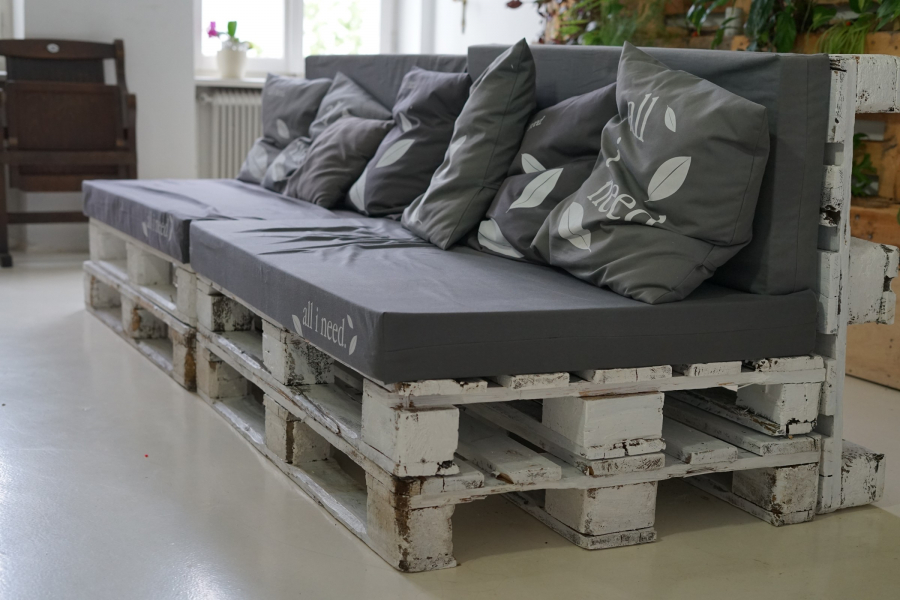 Practical – table
As we produce beverages, we never run out of pallets, and therefore, we even work and eat on them. On one side, cut up pallets serve as table-legs, on the other side, we attached simple white iron pipes. Put a glass plate on it and you've got the ideal desk or dining table.

More products
Oil-/Vinegar dispenser
Wedding car
Candle (anti-mosquito)
Organizer (pen holder, for cables, etc.)
Lamp
Handkerchief dispenser
Lantern