Would people in prehistoric times have liked all i need. Green Tea as much as they do today? Of course, this is not an easy question to answer. But the fact that back then the aronia berry was used as a healing plant at least suggests that they did…
What makes aronia
a superfruit
First of all, "superfruits" are not subject to any strict certification requirements, that is, a fruit is a superfruit due to its outstanding qualities. And if you look at aronia's qualities, it is more than appropriate to call it "super".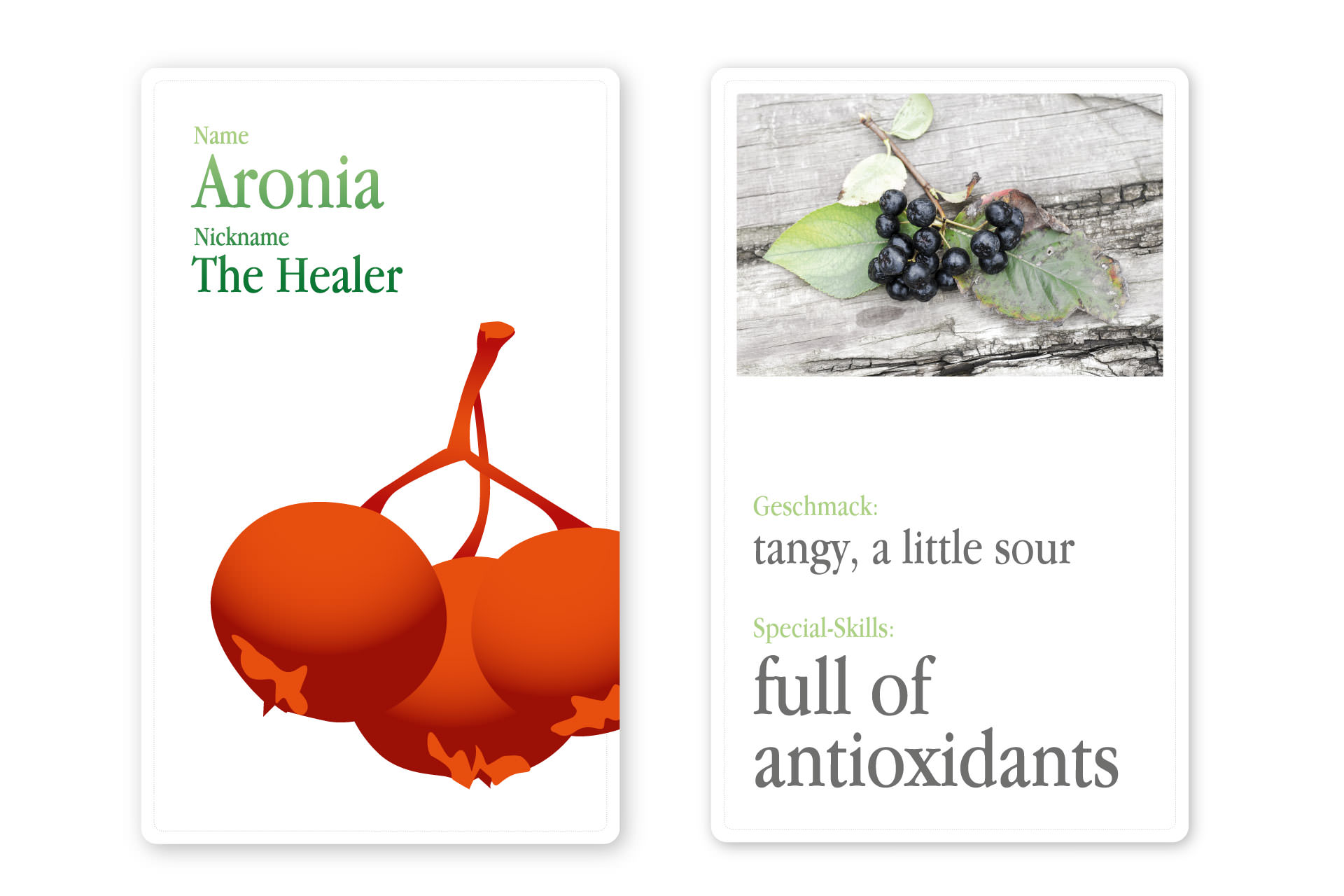 The Facts:
The origins of the berry lie in North America, but the fruits used for all i need come from an organic farm in Styria, in Southern Austria.
Aronia survived the ice age with ease, so it is extremely resistant.
It is high in antioxidants and contains precious vitamins and pectins.
No reason look it up on Wikipedia, if you search for "pectin" you'll find this: Pectin is […] a soluble dietary fiber.
In German, it is also called "Indianerbeere" (Indian Berry), as the Native Americans used it as winter food and healing plant. But unfortunately, with the decline of their culture, the berry fell into oblivion.
As aronia was only recently re-discovered in our region, research is still in its infancy. So, in the future there will be a lot to tell about our superfruit – stay tuned!
Photo: (c) Rudolf Thalhammer. www.rudolfthalhammer.com