For more than two years we have been cooperating with the association WEGE zum WOHNEN, which supports people with disabilities. In the association's workshop the disabled persons produce all our wooden promotion material, for example our table displays and light boxes.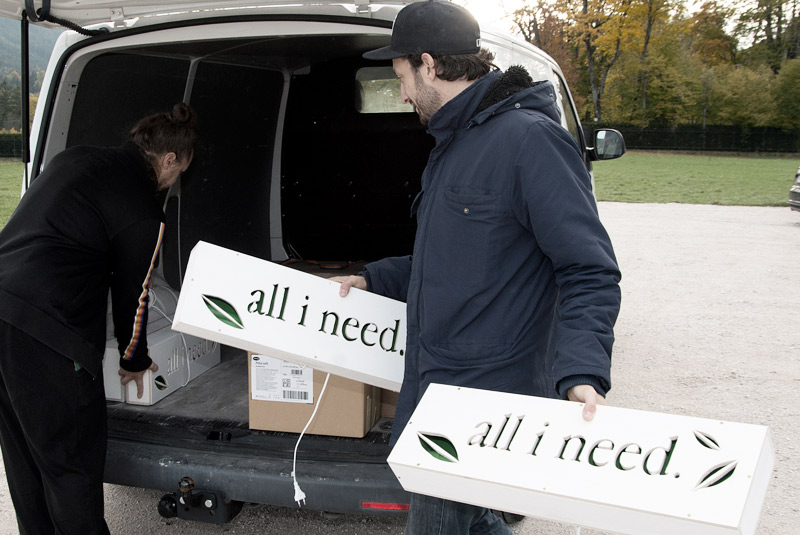 In autumn of 2015 we drove to Pernitz in Lower Austria to visit the workshop, as we wanted to get a picture of the facility. Immediately after getting off the car we were impressed by the beautiful and modern building.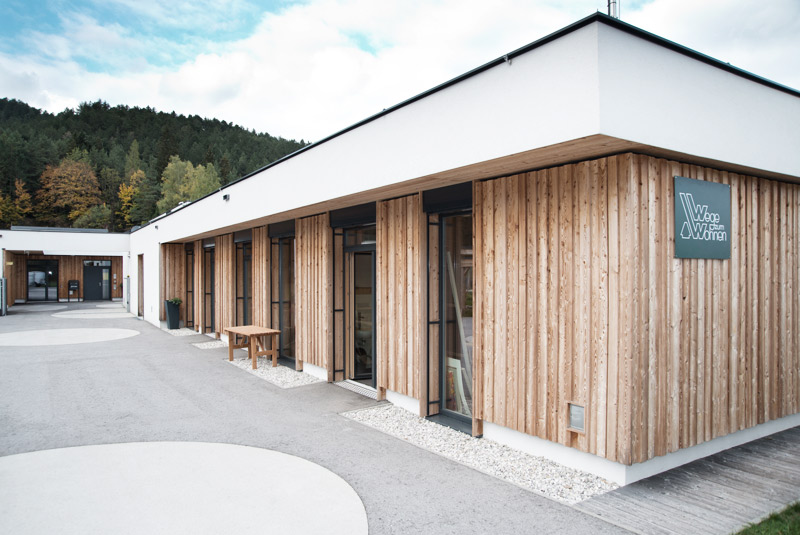 We were greeted nicely by the head of the association, Mag. Markus Ströbinger. He showed us around in the workshop and told us a lot about WEGE zum WOHNEN.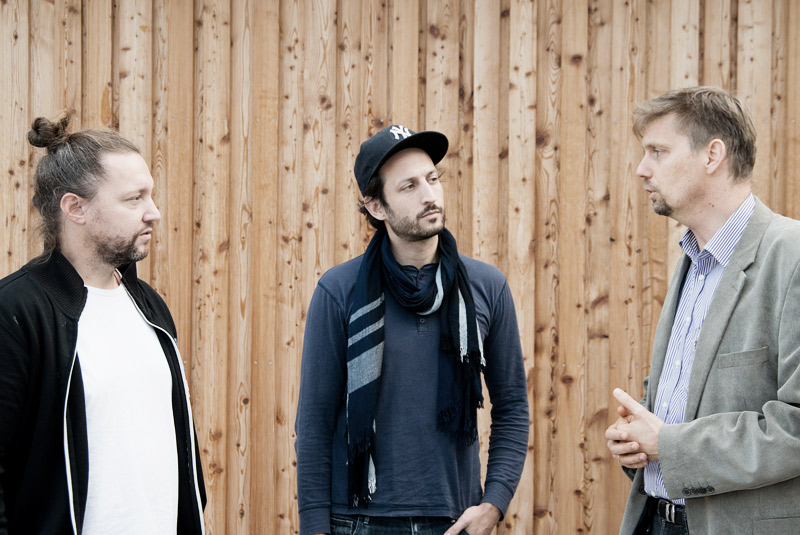 The association was founded in 1996 by families and friends of people with physical and/or mental disabilities in order to set up places to live that respond to all their needs. In August 2002 a housing and day care facility was opened in Neusiedl bei Pernitz and in late 2004 an additional workshop was established.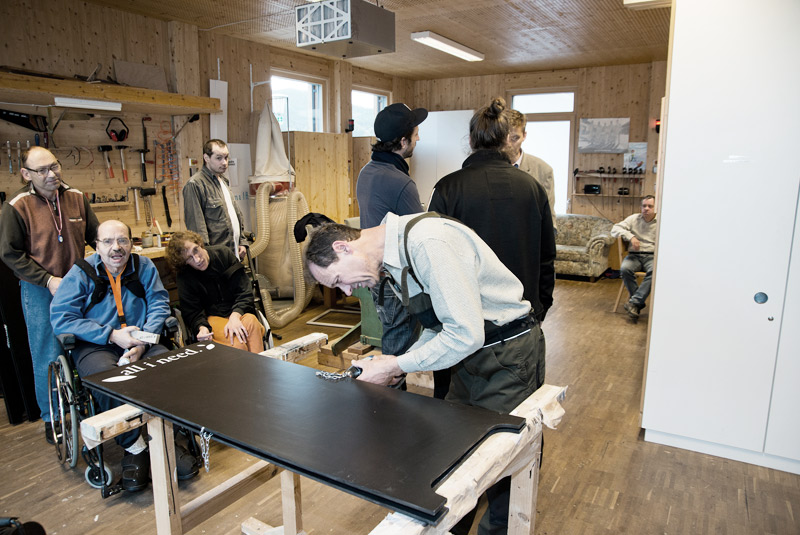 WEGE zum WOHNEN offers assisted living for people with physical and/or mental disabilities as well as day care. The persons cared for have the opportunity to pursue various activities: in addition to artistic activities, such as making music or painting, the workshop offers different kinds of technical work. Thereby, people have the chance to discover their individual talents and competences and to develop their skills.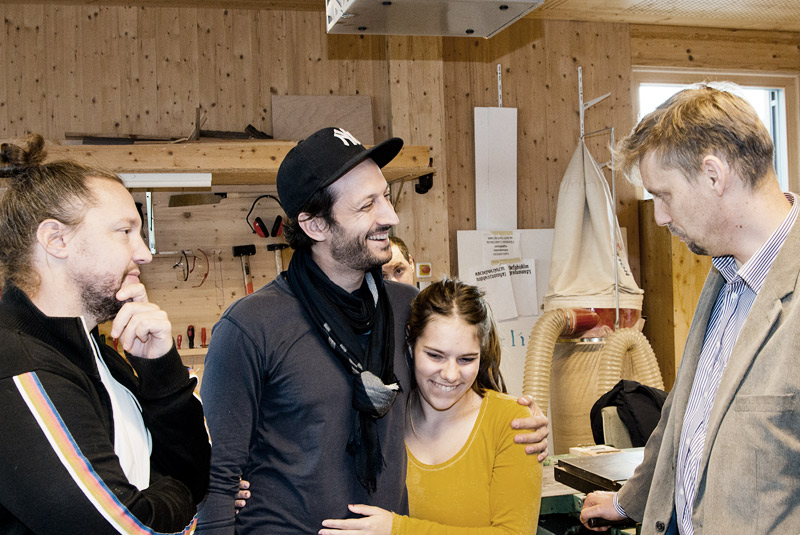 The most important things for WEGE zum WOHNEN are the welfare and happiness of the persons cared for. These people are not only offered the chance to develop their skills, but they also get involved in everyday working routines, which helps them to integrate into a "normal" workday. When producing goods, they have to adhere to deadlines and ensure good quality. Therefore, people notice that their work makes sense and is valuable. A part of the money the customers pay for the products goes directly to the persons who attend the workshop.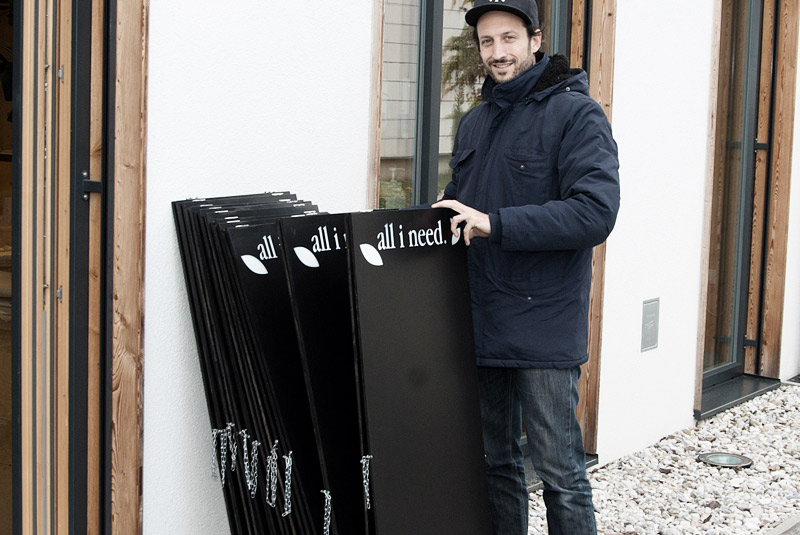 Despite the orders placed by companies like all i need., WEGE zum WOHNEN depends to a large extent on donations in order to ensure the high quality of their services.
We were happy to get an impression of the routines in the workshop and to meet many nice people who are doing a great job. The association's work impresses us a lot and we definitely want to continue supporting WEGE zum WOHNEN in the future.
You can find more information about the association on their website
(only in German).