On our search for the best organic and Fairtrade ingredients for all i need. we were looking for regional superfruits and found them in Styria. From now on, all i need. Green Tea contains organic aronia juice from Austria. Aronia is a remarkable fruit – it is full of antioxidants, has a very characteristic taste and an amazing color.
On the fields of Franz and Gudrun Schriebl we had the opportunity to learn something about the origin of our aronia berries, also called chokeberries. The owners of this organic farm in Styria, that from now on provides all i need. Green Tea with aronia juice, invited us on a walk through the aronia plants.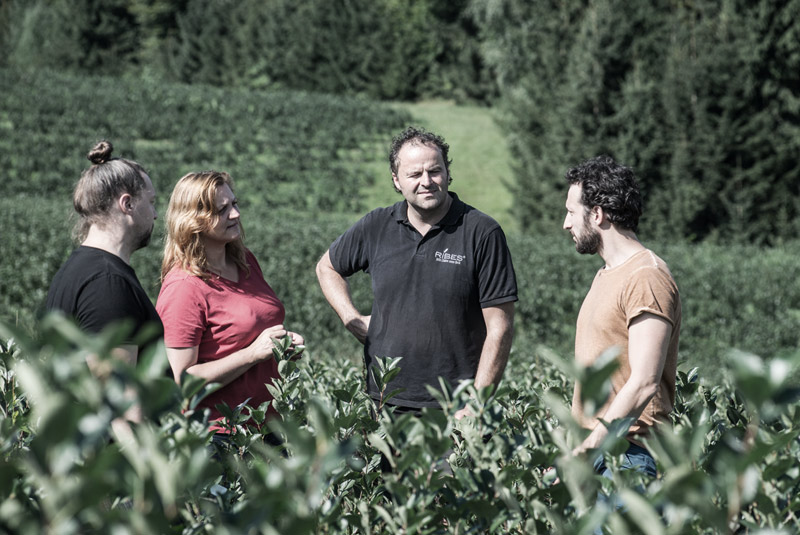 Aronia comes from North America and was later brought to Europe, where it was cultivated in many alpine countries. The Russians fell in love with the berry a long time ago, as the undemanding plant can cope well with frost and contains a lot of antioxidants.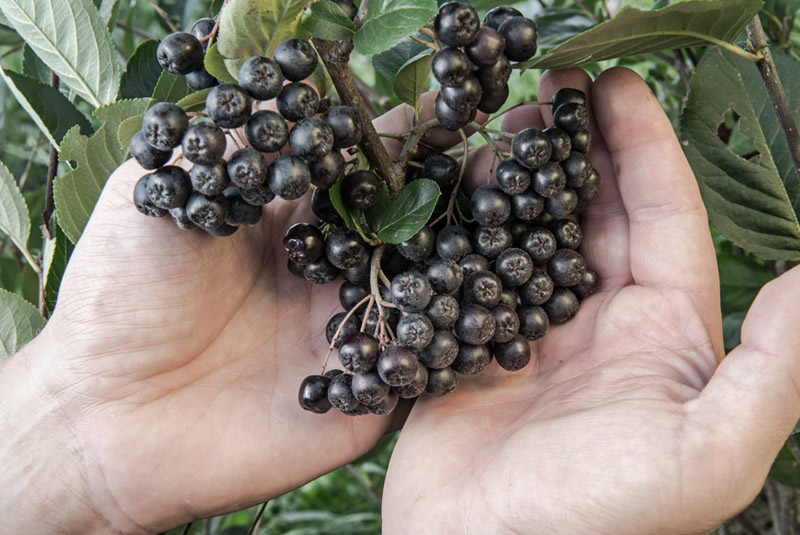 The plant can – depending on the species – be up to a few meters high. It belongs to the Rosaceae family and is very robust. It is resistant to many diseases and fungal infections, which makes it perfect for organic cultivation. On the family-run farm called Ribes, the weeds are removed manually in order to facilitate the harvest. The berries don't need anything else – apart from water and a healthy soil.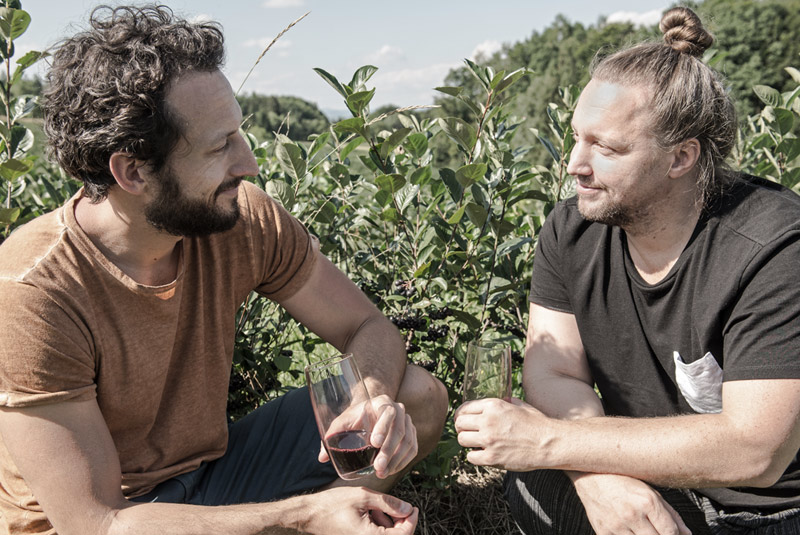 Aronia is known as the power berry of the ice age – there are many myths related to this fruit. Already the native populations of North America appreciated its special effects. The berry's phytochemicals have been and still are subject to a lot of research.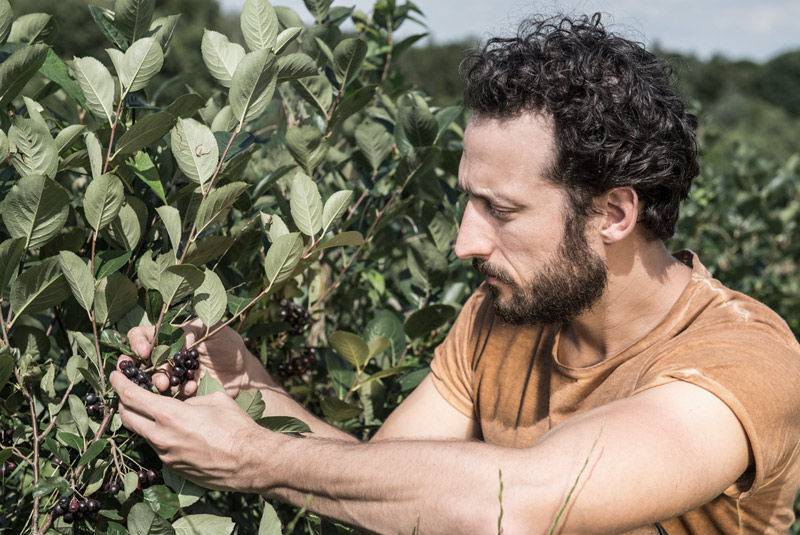 In the Schriebl family everybody works together to process the berries freshly and press them to fresh juice directly on the farm. This means there are no concentrates or preservatives, just pure aronia juice. And this juice goes directly into all i need. Green Tea.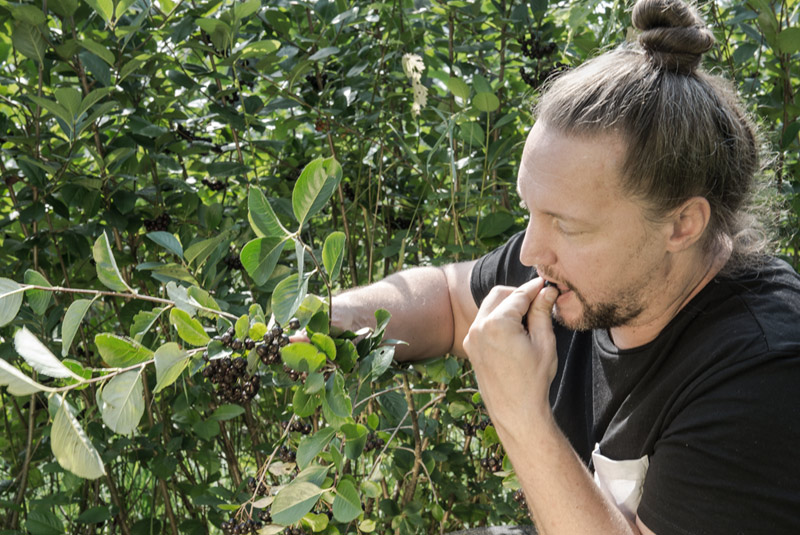 And what about the taste? Pure aronia juice not only has an intense dark-red color similar to that of red wine, it is also very aromatic and has a rough and dry aftertaste.
Our special recipe contains only a small quantity of aronia juice. Just the right amount to make sure the berries' unique taste and great ingredients are present in every all i need. Green Tea and to create the beautiful red color, together with the açaí.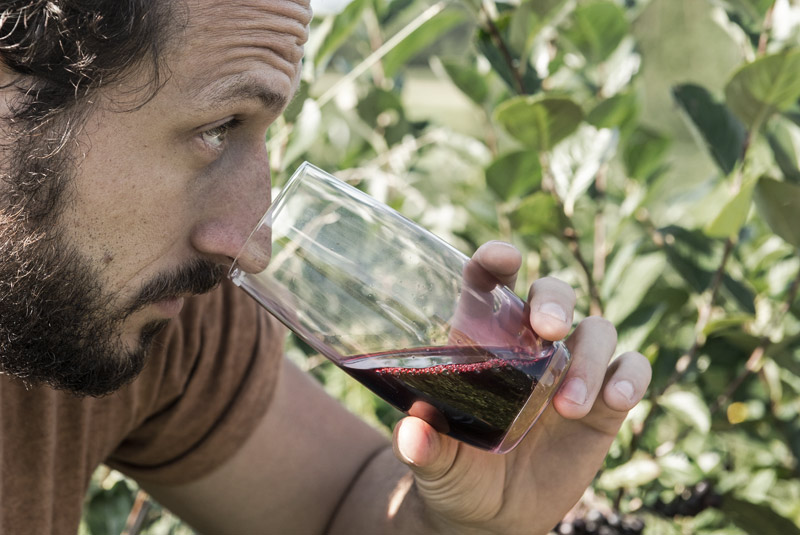 The tasting in Ribes' juice bar was very convincing. Alex describes his experience after a super dose of aronia juice as a "real aronia flash". After experiencing this, he knew: aronia is all i need.
If you want to know more about aronia cultivation and the Ribes farm: www.ribes.at
Photos: (c) Rudolf Thalhammer. www.rudolfthalhammer.com