For our first TV spots we wanted to come up with something special: we called on our Facebook friends to tell us what all i need. means for them. The ones with the best statements were invited to a casting where we chose those who convinced us most.
All the people you can see in our commercials are no actors but real people with honest messages about all i need. – according to the motto "be real is all i need." We would like to present you these people.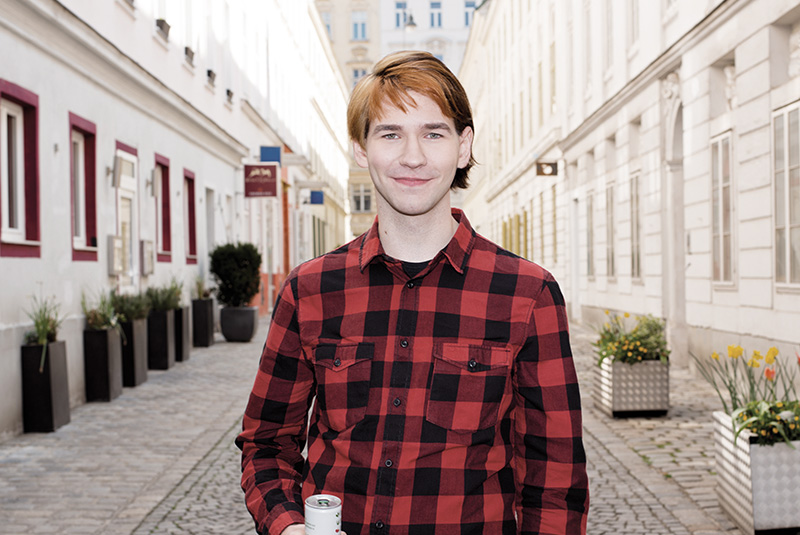 Aleksandar Stevic is 20 years old and studies at Vienna University of Economics and Business. The most important things in his life are his family's and friends' support and his dreams, which keep driving him. He describes his philosophy with a line from a song by Kelly Clarkson: "Pick your weeds, but keep the flowers."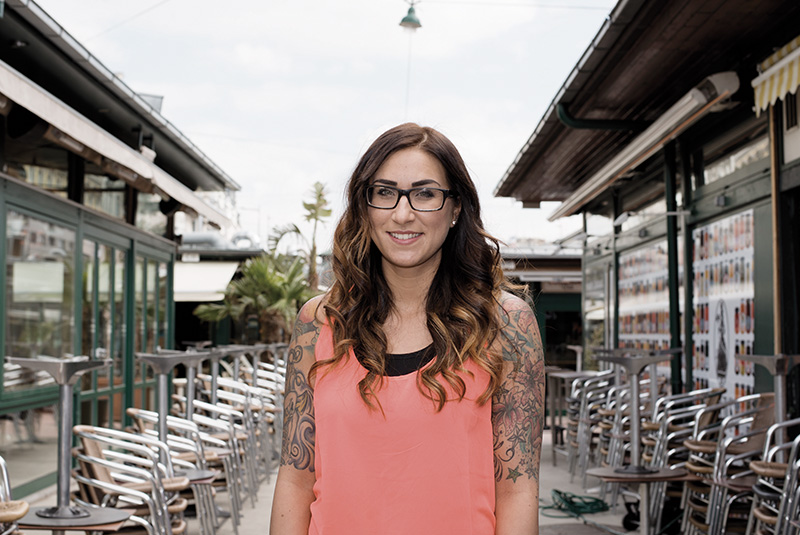 Pia-Maria Klinger is 27 years old and works as a pre-school teacher. She wants to inspire the people that surround her and who follow her Facebook Page "Green Kitty" to discover a holistic, varied diet and lifestyle and to focus more on one's own perfection than on a prescribed ideal. She wants to stay true to herself, treat herself in a conscious way and be open and curious. For her, happiness means to practice yoga, have her loved ones around her and be amazed by the perfection of nature and feel connected to it. Her most important values are respect, love, friendship and awareness, as well as fun and lust for life.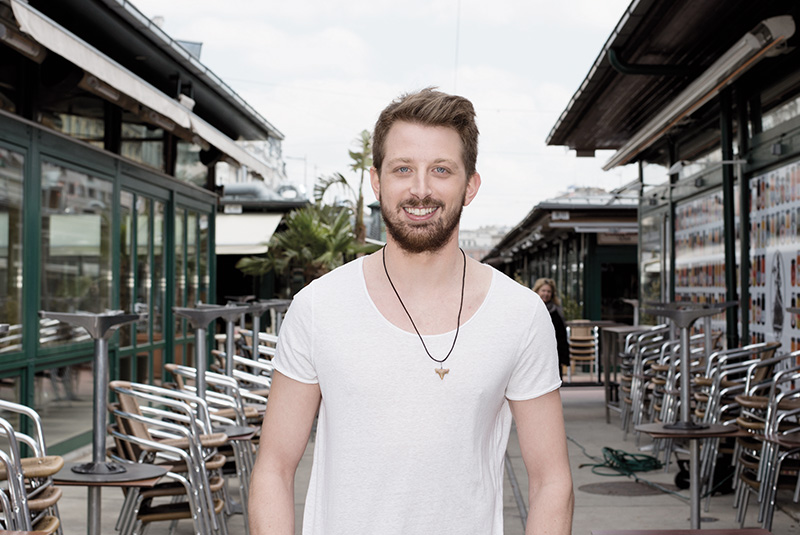 Woscht Müller is 25 years old. He works with a lot of passion as a web designer and web developer. One of his favorite projects is the all i need. website. He is a family person and enjoys every minute he can spend with his loved ones – whether it's on a city trip with his sister, while eating cake with his parents or enjoying a beer with his aunts and uncles. His motto: "Seize the day! But sleeping in every now and then has never hurt anyone."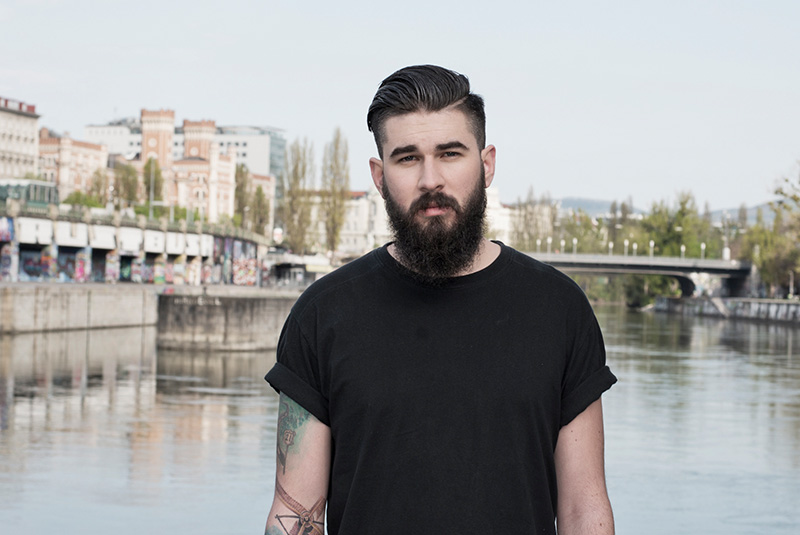 Michael Mader is 25 years old and works as a teacher. Among the things he considers important are music, traveling and leisure time. But also his friends and people he cares about are important to him. He describes his philosophy with the words "Don't be a leaf – be a tree."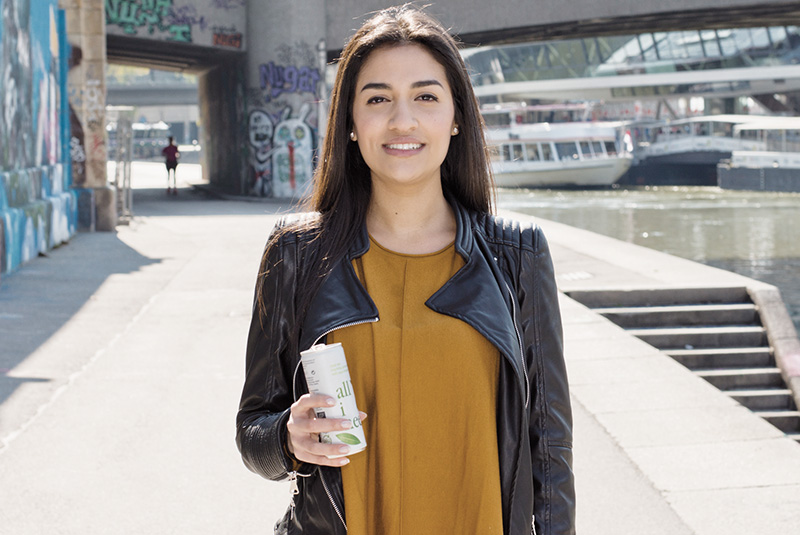 The 24-year-old Lucia Schuster is a university student. She needs traveling like the air she breathes. But also inspiring books, aphorisms and movies, as well as sports and good music are very important to her. She values humorous and wise people around her, who remind her of the things that really matter in life. A quote by Siddhartha Gautama means a lot to her: " There is no path to happiness: happiness is the path."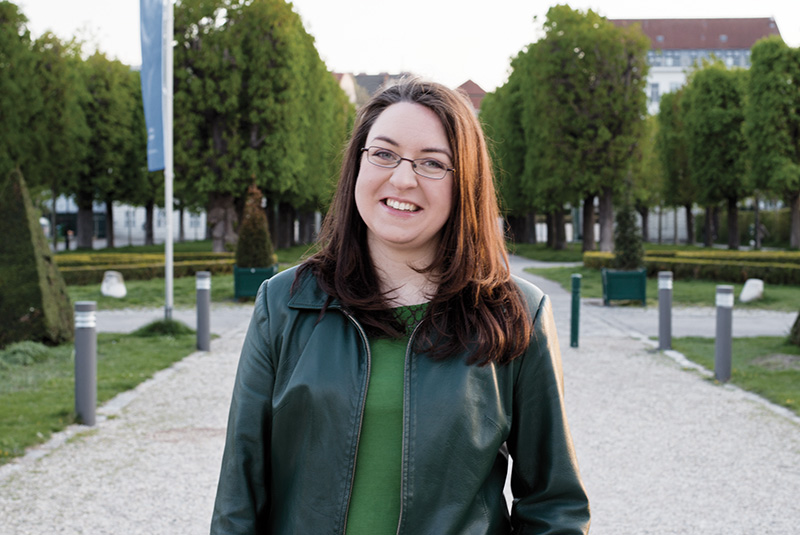 Caroline Braun is 27 years old, studied art history and is a trained voice actor. Currently, she works at a record label. For her, family and many good friends are important; people to talk to and to celebrate with. Music is essential for her. She describes her philosophy with a quote by Augustinus Aurelius: "What you want to ignite in others must first burn inside yourself."
The 20-year-old Juliana Bröll is pursuing teaching certification in Biology and Sports. But her vocation is diving with sharks and outdoor-climbing, which one day she wants to turn into a profession. Her family and especially her husband are the most important things in her life. She can't imagine life without her favorite sports CrossFit. Her motto: "All that gets your blood racing is worth doing."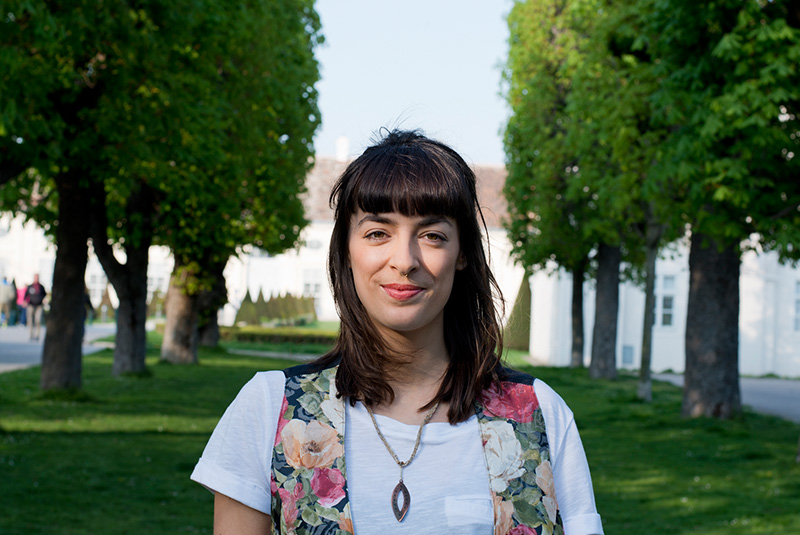 Anna Gold is 26 years old and a university student. Besides her family and friends, nature is very important to her – as living space as well as for practicing sports, which she prefers doing outdoors. Therefore, the preservation of nature is an important issue for her. She lives according to the philosophy "Who always does what he can will always stay what he is."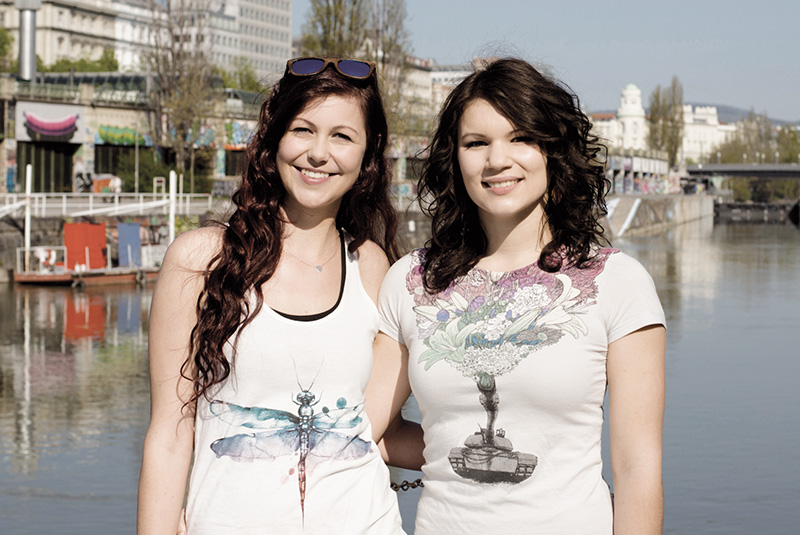 Janin Salzger (on the left) is a 21-year-old student at the University of Natural Resources and Life Sciences in Vienna. There she studies Environment and Bio Resources Management. What's most important in her life are her boyfriend, her friends and her family. Her motto is "Life ist not about finding yourself, it's about creating yourself."
Theresia Steinkellner (on the right) is 21 years old and studies Medicine. She also works as a graphic designer. To be happy she needs freedom. Her philosophy can be described with the words "If in doubt, do it!"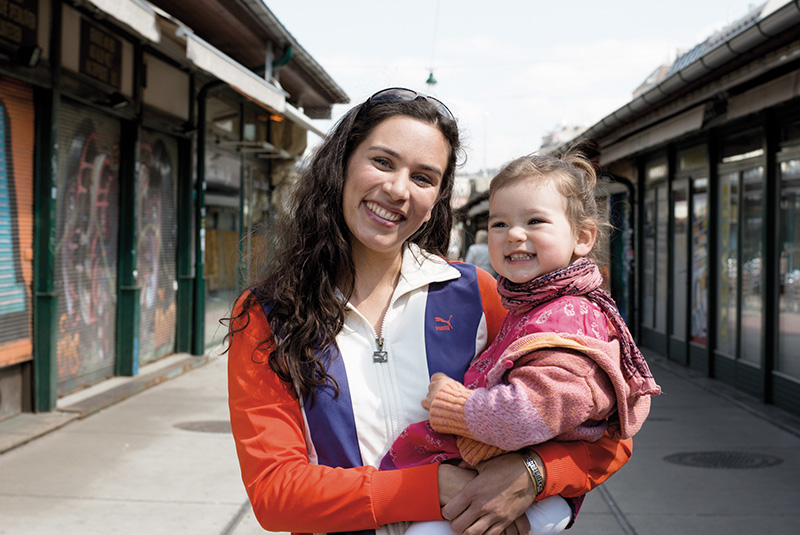 The 32-year-old Lisa Klinger works as a marine biologist, which she considers her vocation. Besides her family and her friends, nature is very important to her. But she also values good and healthy food. She lives her life according to two mottos: "Only dead fish swim with the current." and "Some people feel the rain – others just get wet."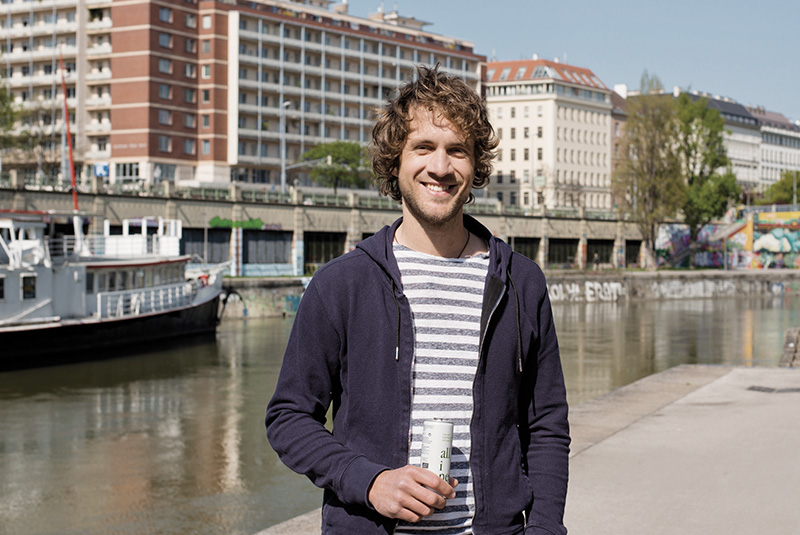 Christoph Kainz is 30 years old. He sees his vocation in expanding his horizons and living with a lot of tolerance, environmental awareness and critical and independent thinking. He draws strength, energy and calm from nature and values good friendships and his family. He does not want to live without chocolate, good coffee and Kaiserschmarren (an Austrian specialty). His philosophy is simply "Just be yourself".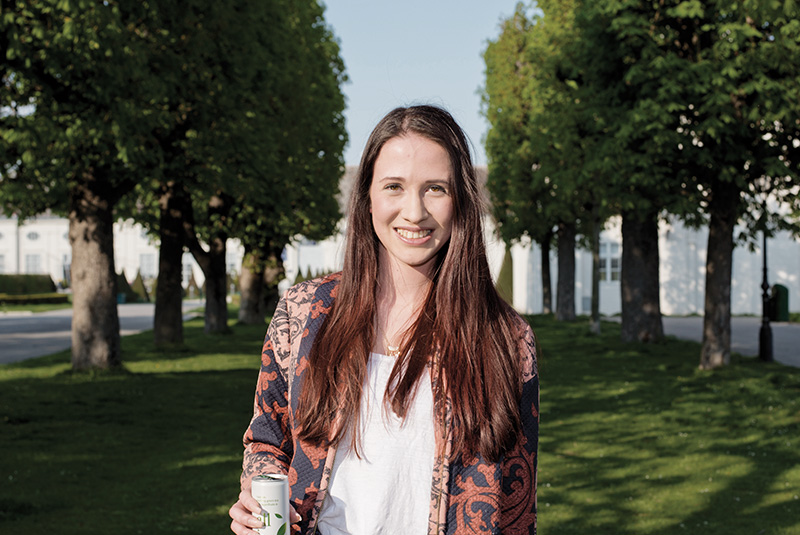 Lisa Maria Schlair is 20 years old. Recently, she has graduated from High School in Wels (Upper Austria) and she will start studying at the University of Vienna in October 2015. Her family, her friends and her boyfriend are very important to her as those people always support her in everything she does. She loves good food, traveling and everything that has to do with creativity. Her philosophy can be described with the words "The only limits in life are the ones you make", because Lisa Maria is convinced that one can achieve everything, if only they have a strong will.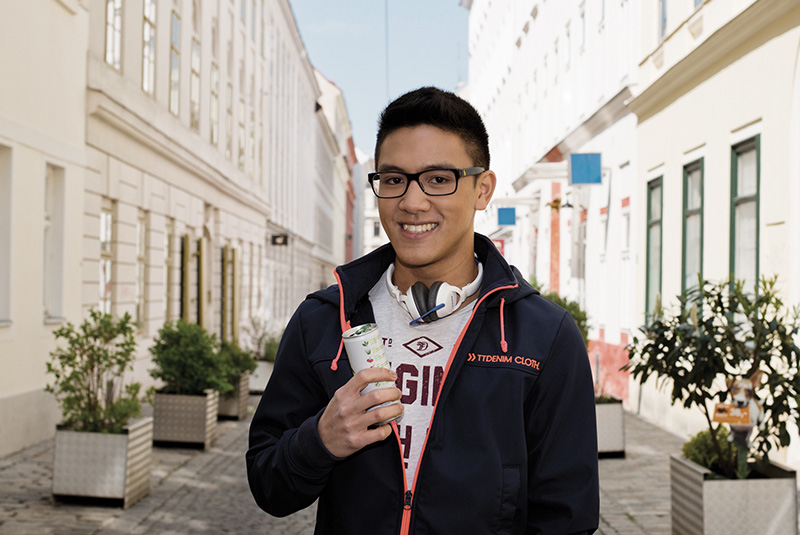 Lenz-Gabriel Capule is 20 years old and studies at Vienna University of Economics and Business. The most important things for him are his friends and his family, who always support him, with whom he can share his joy for life and who always strike new paths with him. A sentence which is very important to him is "I'm holding on, to everyone good, to everything that's ever been the way that it should", from a Song by Filous feat. James Hersey. Lenz-Gabriel says he wants to enjoy life to the fullest.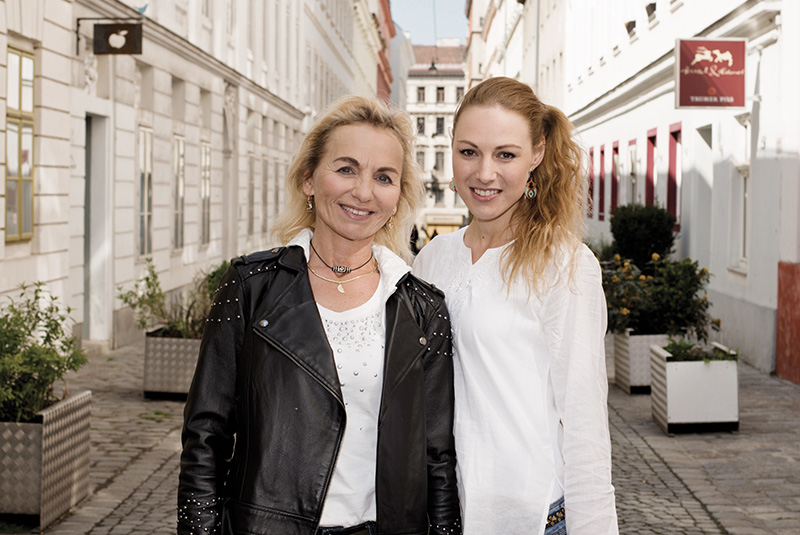 30-year-old Christina Leitner (on the right) is self-employed and manages a sales agency that sells premium promotional items and gifts. Health, love and her family are very important to her. She also sets high value on inner balance, time for the things she loves, nature and good food. Her motto is "Do everything you do and create with joy, then you will succeed."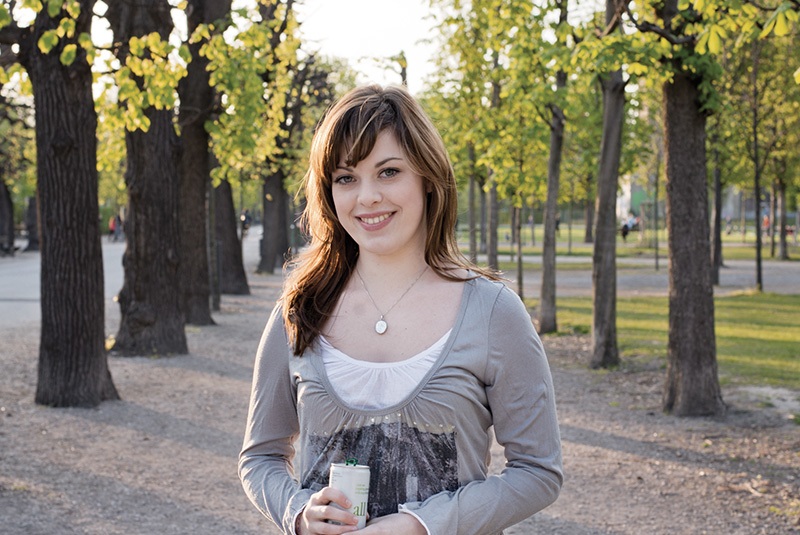 Tamara Schuch is 21 years old and attends a nursing school. In her life love, honest people and positive thoughts are especially important. Further, she needs a lot of patience, warm days, her cat and a good book to be happy. Her motto is a quote by Arthur Schnitzler: "In the end all that counts is what we have done and lived – not what we have wished for."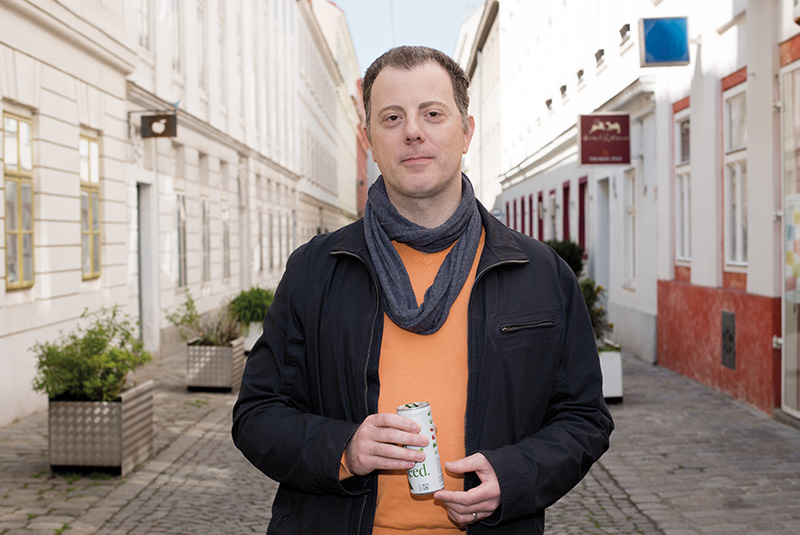 Spyros Asprogerakas is 40 years old and works as a business analyst. The most important things for him are quality of life and health for himself and his family. He lives his life according to the motto "We are more important than our problems. Cause there are no problems, just challenges!"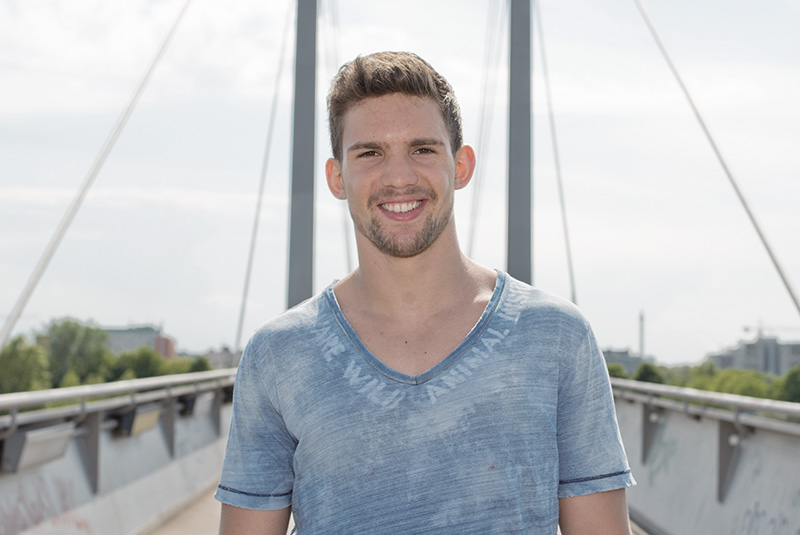 Nick Haasmann is 21 years old and a professional judoka. Therefore, sports is one of the most important things in his life. But also his family, health and traveling are important to him. His motto is "Success is not the key to happiness. Happiness is the key to success. If you love what you do, you will be successful."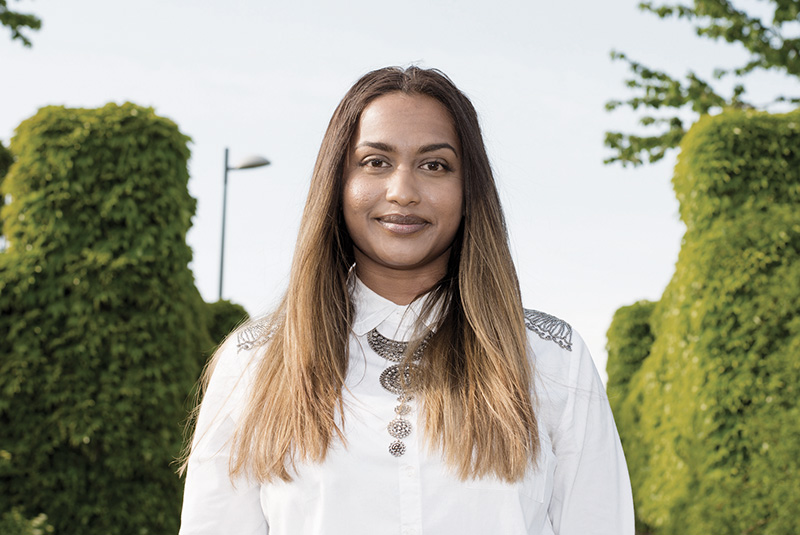 Dimi Lewis thinks that everyone is as old as they feel – and she feels like 25. She is CEO and founder of #TAG MARKET – an international Concept Store, Style Source and Lifestyle Brand (www.TAG-MARKET.com). Everything she needs is peace, love, friends and health. Dimi's philosophy is "Don't dream your life, live your dream". She says "Every great dream begins with a dreamer. Always remember you have within you the strength, the patience, and the passion to reach for the stars to change the world."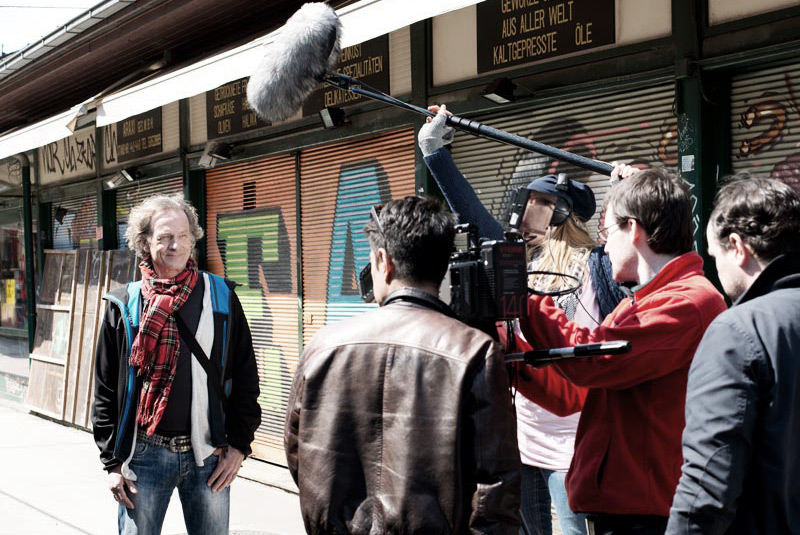 Hans Noll, 62 years old, has worked as a photographer, graphic and media designer. In recent years he has turned into a family man and househusband. He's also doing creative work: he writes, is a video artist and musician (see YouTube). Despite all these activities, he is still looking for his true vocation. The most important things in his life are health, joy, his family and a profession that is right for him and makes him happy. Hans cherishes a quote by the African dancer and choreographer Germaine Acogny:
"Everyone could speak the same language
but people still would not understand each other.
Understanding is only possible at the level of our hearts.
I believe that artists exist to unite the world.
I believe that art is the true religion."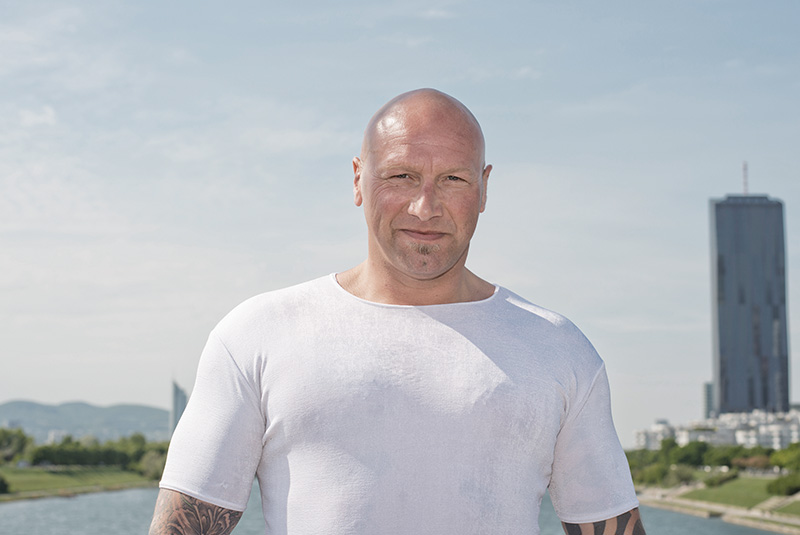 Roman Kettner was born in 1967. He works as a bodyguard and personal trainer. What he really needs in life is motorcycling. His motto is "Ware tada taru (o) shiru". Roughly translated this means "I am content with what I have" or "I alone know I am content with what I have"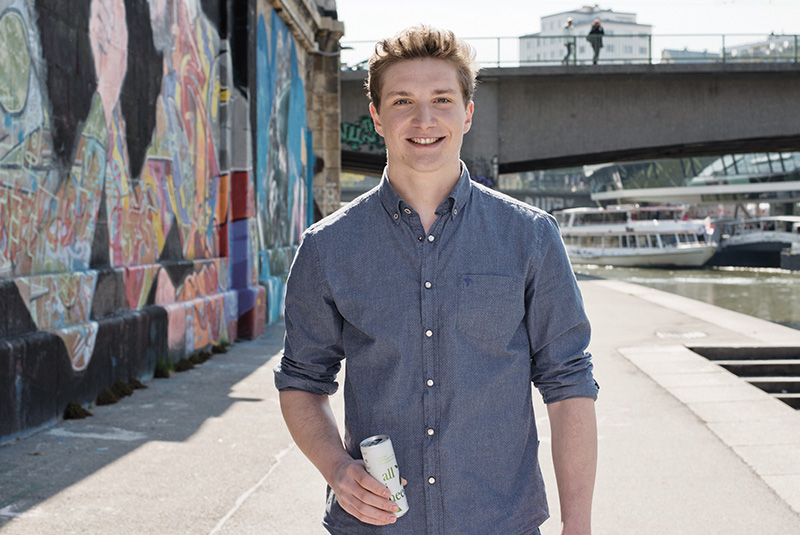 Alexander Thury is 21 years old and studies Medicine. He also plays American Football for the Vienna Vikings and the Austrian national team. He is driven by the desire to put his dreams into practice and to live a meaningful life. He needs a combination of physical and intellectual work, which helps him to be balanced and perform well. Beyond football, he enjoys spending time with his girlfriend, who helps him to relax. His motto is "Success all depends on the second letter."
We were thrilled to meet all these great people and are happy that they have become a part of the all i need. story!