On January 16 and 17, 2015, the legendary snowboard event Air + Style took place in Innsbruck, Tyrol and, for the first time, all i need. took part. In the rider zone as well as in the press area participants and journalists were provided with all i need.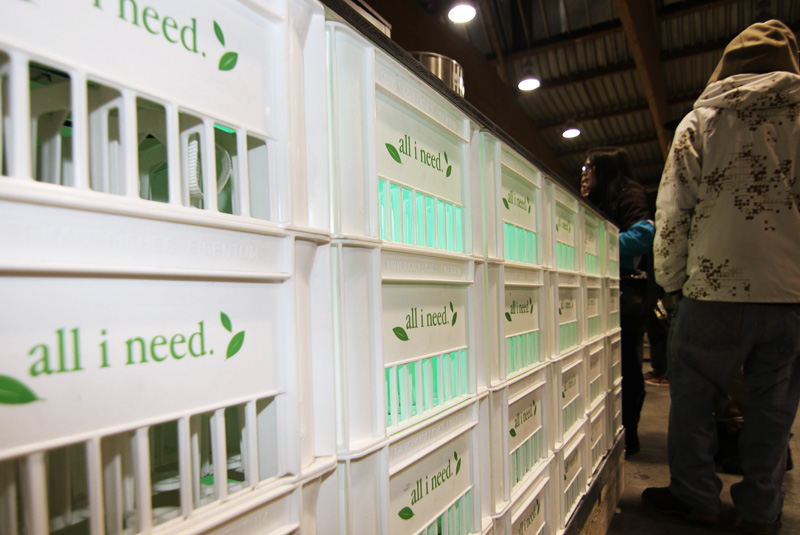 At the Air + Style in Innsbruck the world's best freestyle snowboarders gathered to show stunning tricks. On Thursday the training for the competitions started and on Friday the first round took place. 24 snowboarders fought for 16 places in Saturday's great final. Besides the main contest a number of live acts ensured a great atmosphere.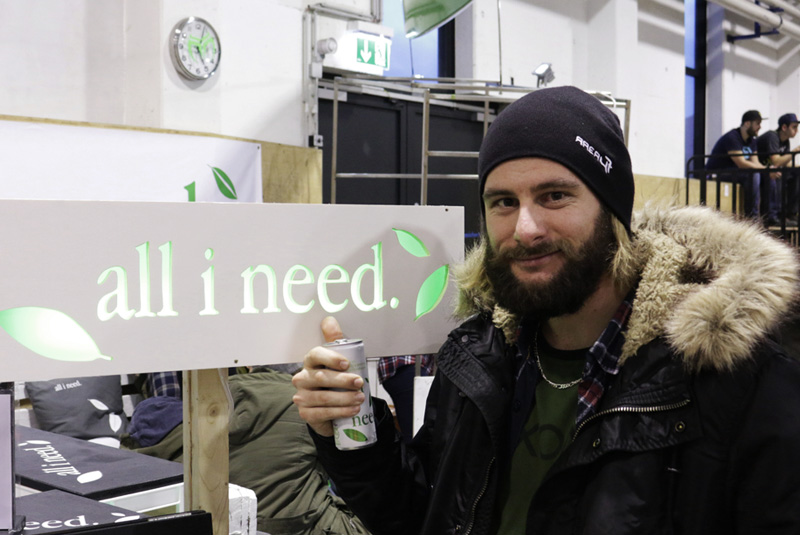 Beyond the competitions the Air + Style also hosted other events. In the WUB Hall in Innsbruck a Skate Bowl Contest and Skate Workshops tool place from Thursday to Sunday. The whole time we were present with the all i need. Lounge and the all i need. Bar.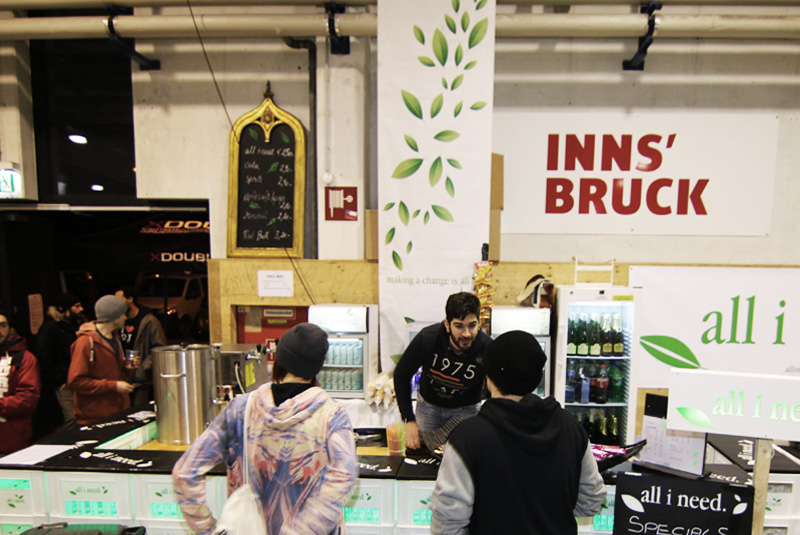 Of course, all i need. was also available at the different parties around the Air + Style. At the VIP Aftershowparty at Jimmy's and the Afterparty at the Plateau people danced and celebrated with gin i need. and vodka i need.
We had a lot of fun at the Air + Style and hope that all the visitors and participants enjoyed it just as much.