During the cold season it's very important to strengthen our immune system. Antioxidants are ideal for that purpose. They help to build up our immune system and to protect our body from many diseases. Among other things, they have an anti-inflammatory effect and prevent the generation of free radicals, which can bring about various health problems. So Alex went on a quest for superfruits, that is fruits which are especially rich in antioxidants and thus are very good for our health.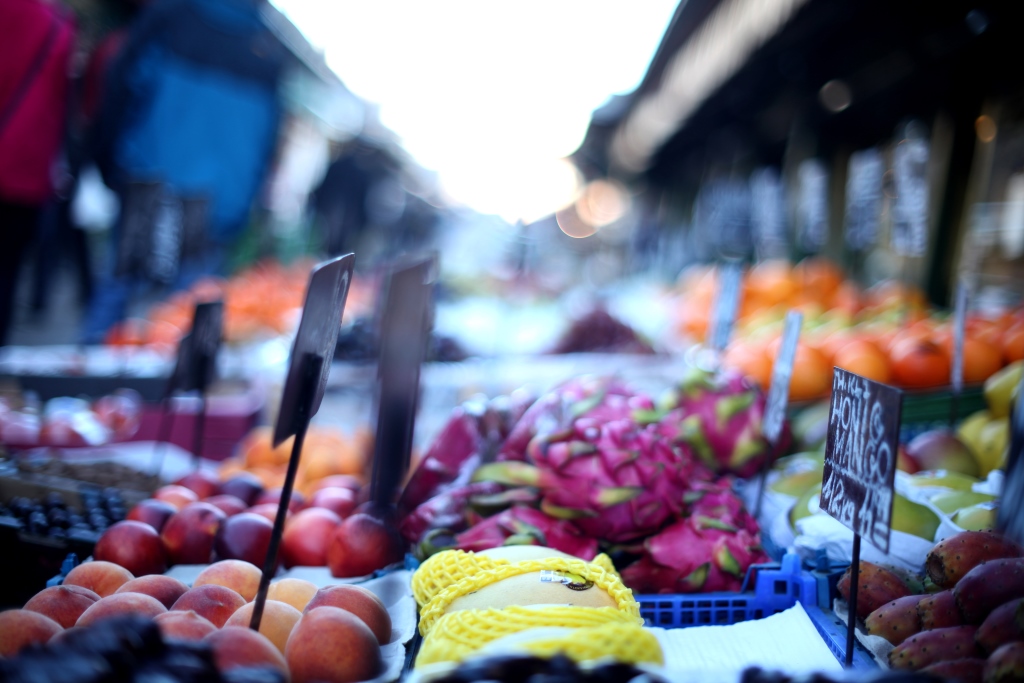 On Vienna's Naschmarkt, you can find fresh fruits and vegetables throughout the whole year and among those are several superfruits. Pomegranate, mangosteen and grapes are fruits with a very high antioxidant content and therefore are perfect to strengthen the body's defense mechanisms.
Ginger does not only have antioxidant properties but also a warming effect, which is particularly beneficial during the winter season.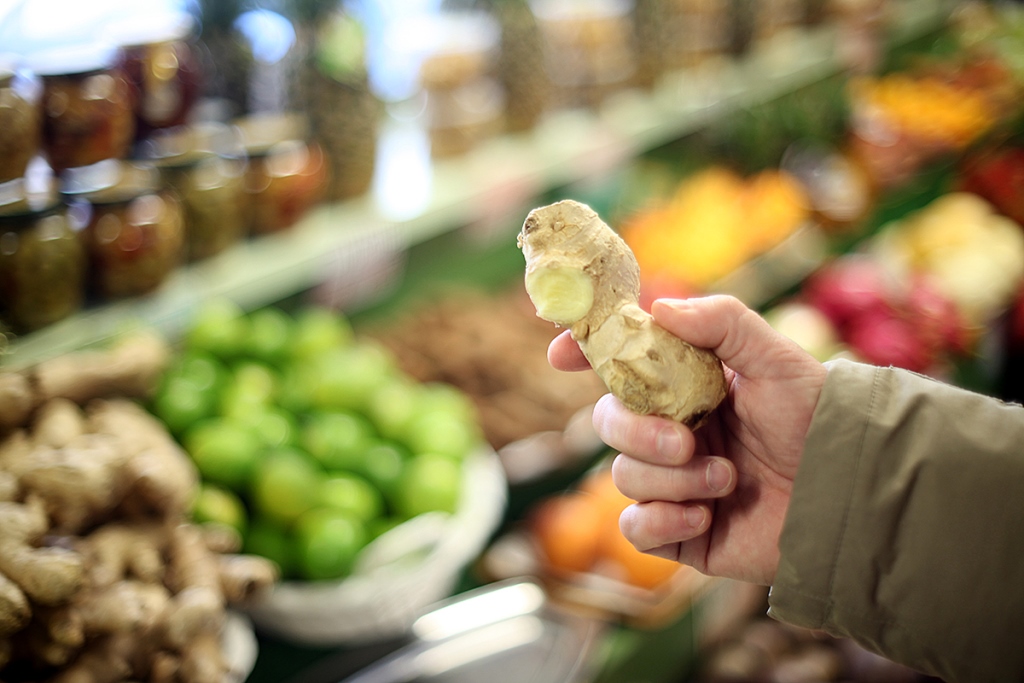 So Alex compiled a mix of different fruits. In order to ingest as many vitamins and antioxidants as possible, he decided to make a superfruit cocktail. At home, he put all the ingredients into a blender and the result was a tasty, healthy smoothie.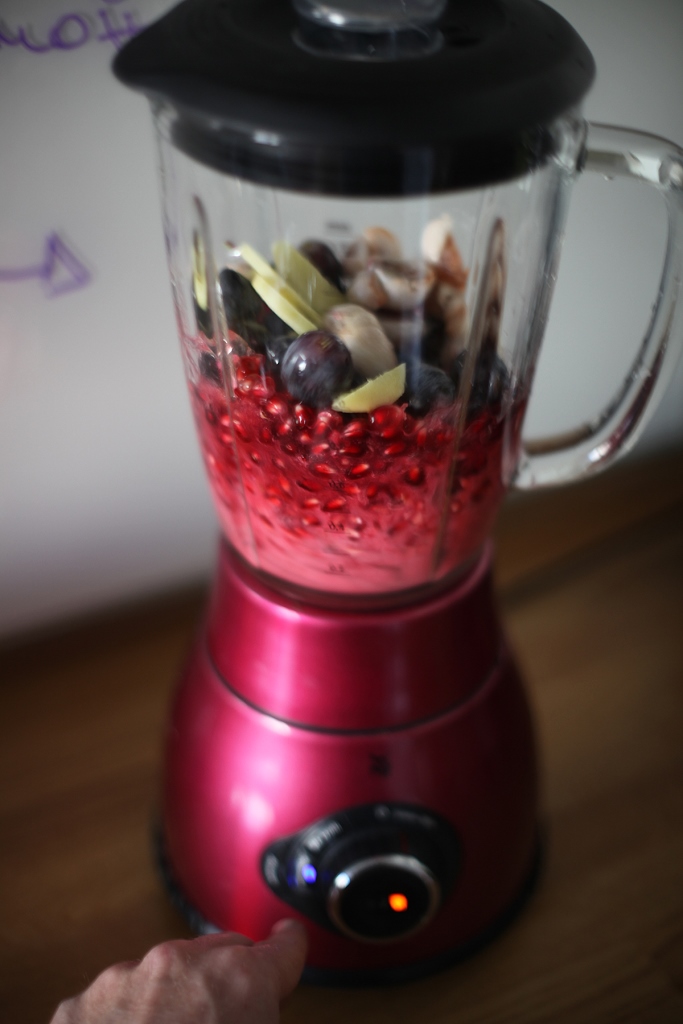 But this is not an ideal solution – who has time to go to the market every day to look for all the different fruits? Besides, it's hardly possible to get all of the ingredients in organic and Fairtrade quality.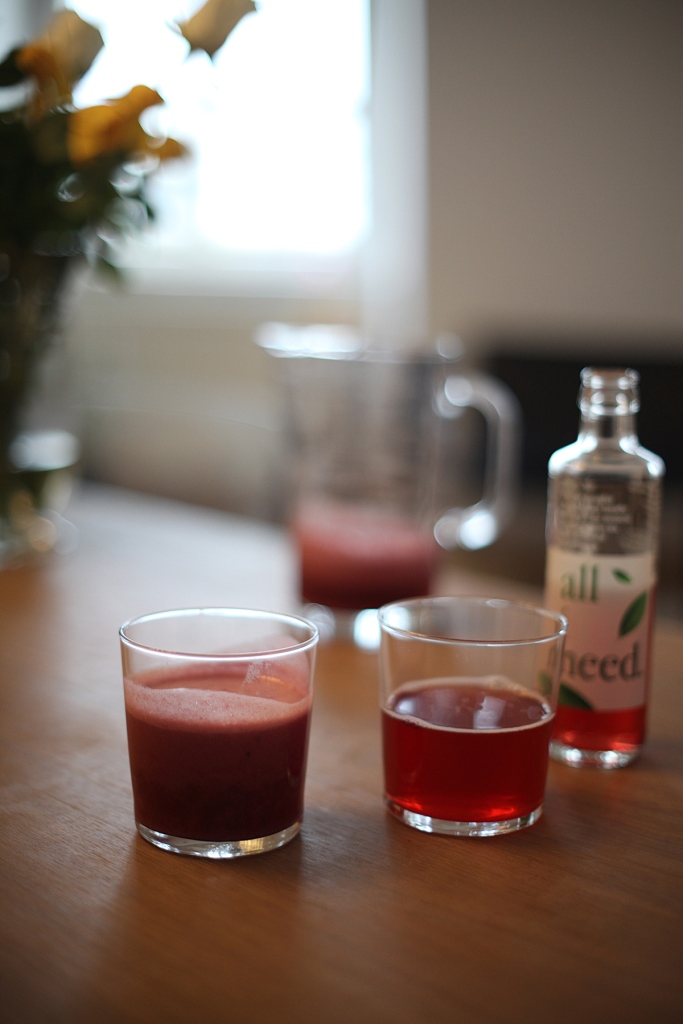 Therefore, we came to the conclusion that it's a lot simpler and better to drink all i need. instead. all i need. contains the superfruits açaí and aronia – the latter has more antioxidants than any other fruit – and has organic and Fairtrade certification. This way, you can do something good for your health every day and at the same time be sure that you're enjoying a high-quality product from organic cultivation and fair trade. And, as far as taste is concerned, all i need. can easily keep up with the self-made smoothie!