Our second day in Sri Lanka started very early with a typical Sri Lankan breakfast. Afterwards, we drove to a small village named Thotagamuwa, where we visited a kindergarten managed by Ahnagathaya. The organization is doing great work here; the children are cared for the whole morning according to the Montessori Method.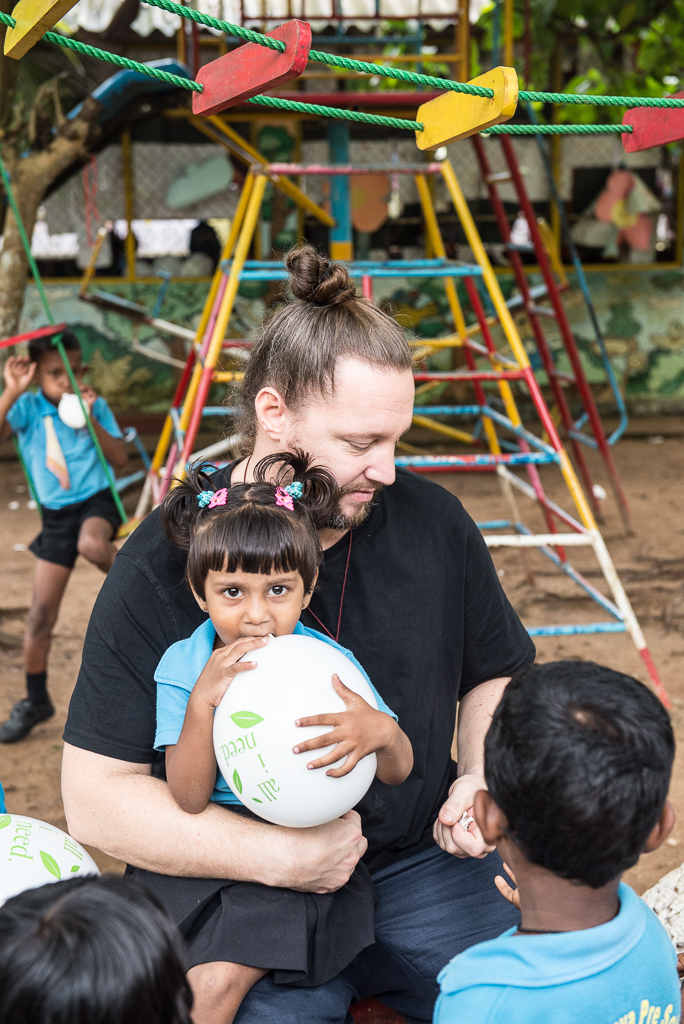 For the children, the day started with singing and English exercises, afterwards they did some drawing. Tom also had a lot of fun drawing with the children; only the chairs were not really fitting his height.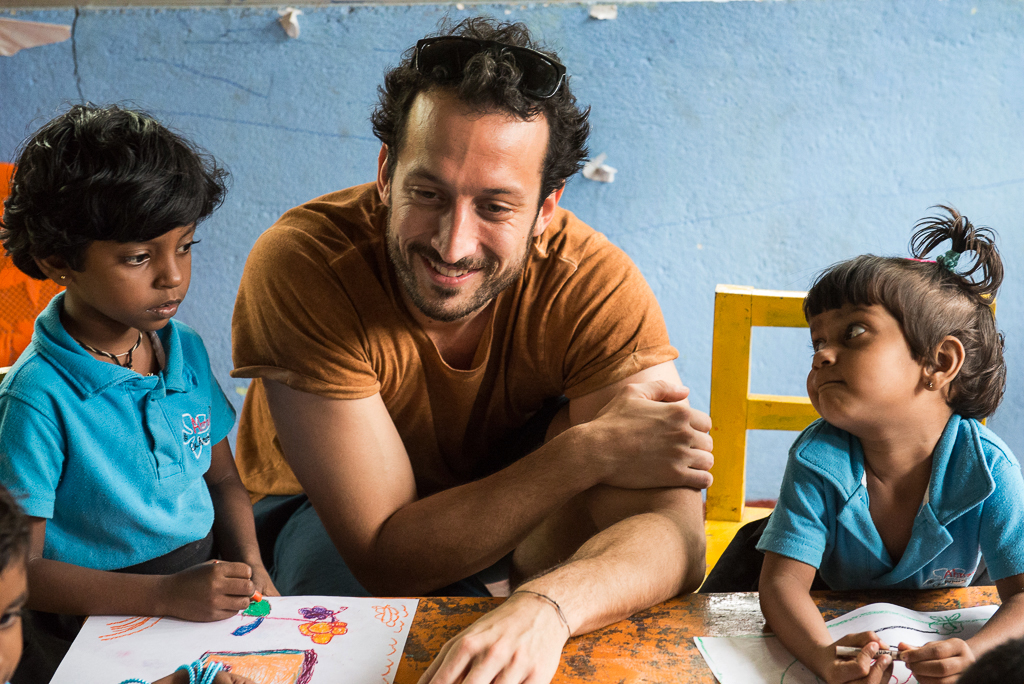 Our all i need. balloons were once again received with a lot of enthusiasm, the children's joy was obvious. It was very hard for us to say goodbye to them.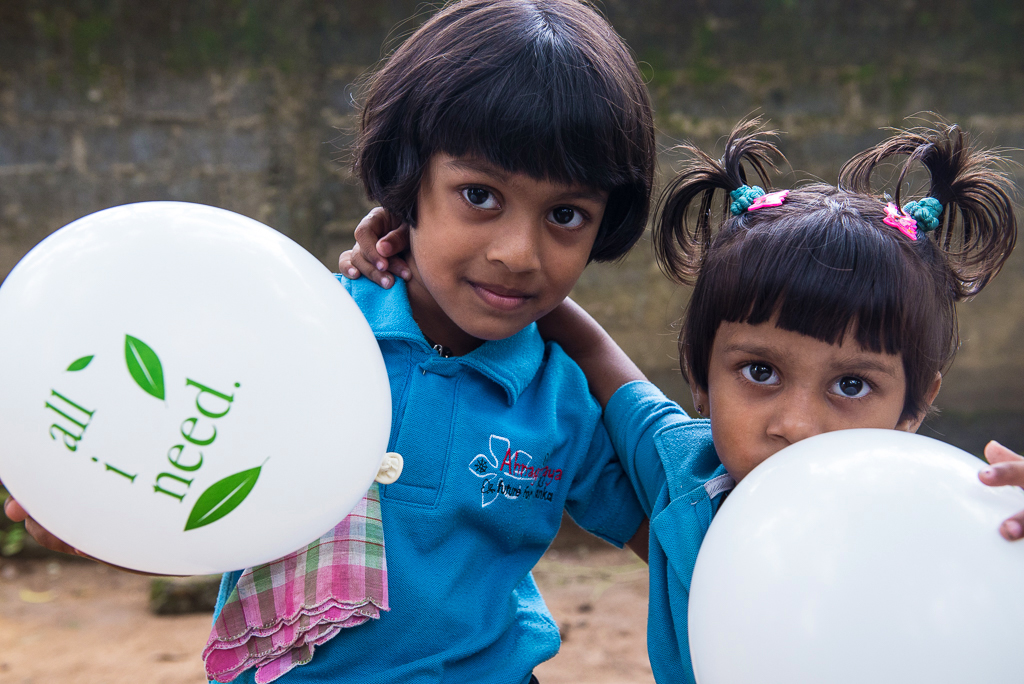 In the afternoon we visited the next afternoon school built by Ahnagathaya in a village called Galagoda. Every afternoon from 3 p.m. to 6 p.m. children receive additional English classes here.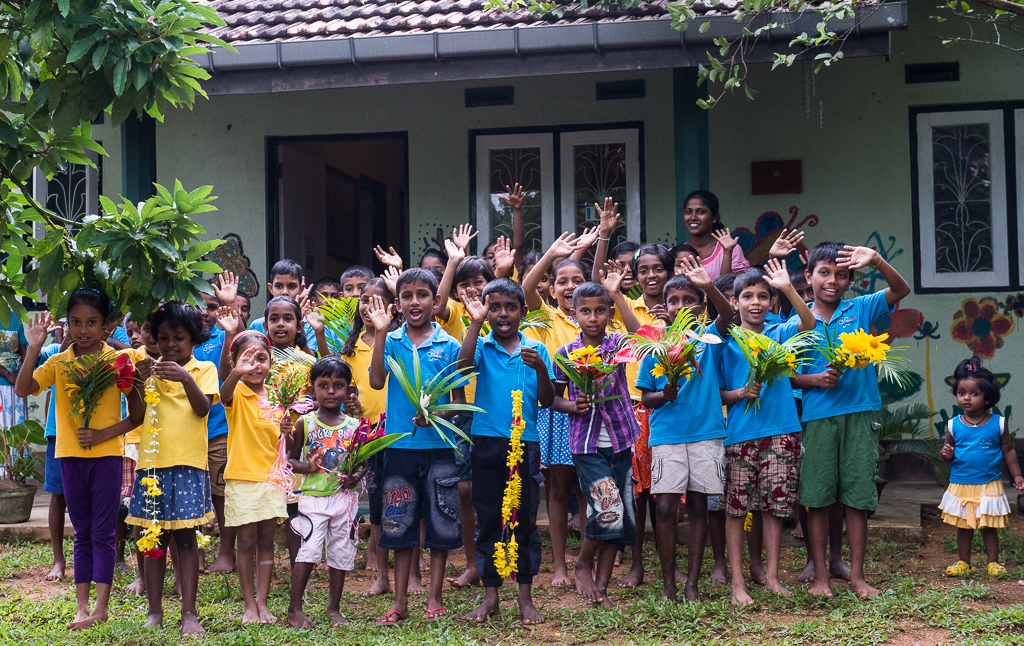 We were met with great enthusiasm and flowers and flower necklaces. Then we were allowed to experience the classes from the children's perspective. Once more we realized how important education is for these children.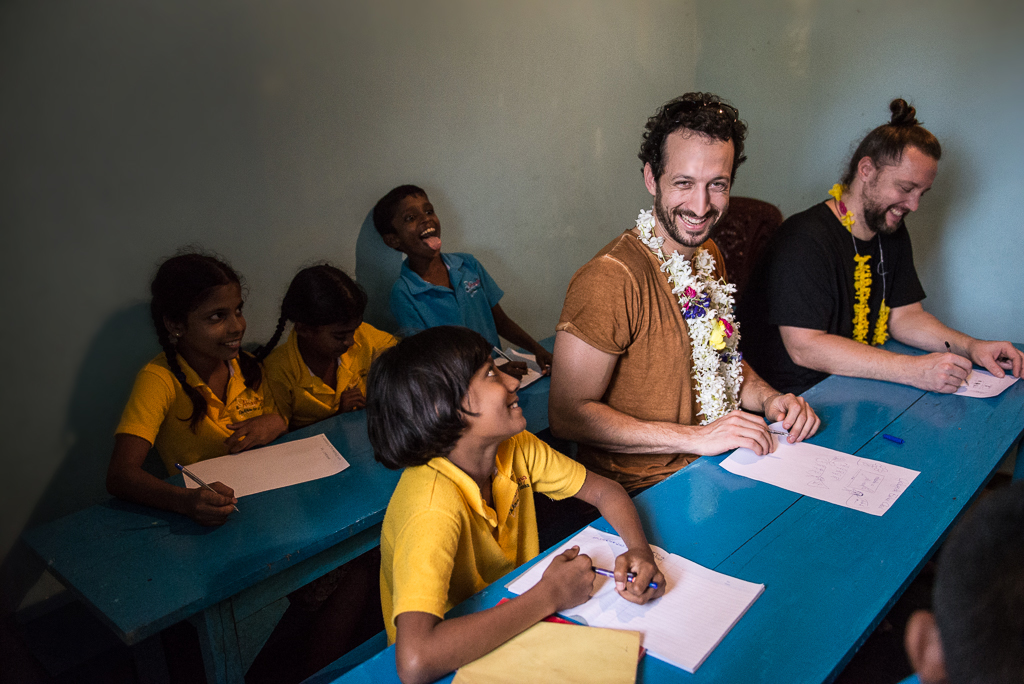 education is all i need.
all i need is
to make a change.
Photos: (c) Rudolf Thalhammer. www.rudolfthalhammer.com