From June to September 2014 the street art festival Cash, Cans & Candy took place for the second time in Vienna. Artists from all over the world came to present their works and also to paint live. The motto of this year's festival was "bring a friend". Six artists were invited to bring a fellow Street Artist friend that they have always wanted to collaborate with and create a common artwork with him. The purpose was to pay tribute to the importance that collaboration plays in the Street Art scene. In a gallery solo works by each artist were presented.
all i need. was there as product sponsor and also participated in a unique project: we had three different street artists paint three of our company cars. We left the design completely up to them so they could give free rein to their fantasy. We consciously decided to have every car painted by a different artist, as we didn't want to have a uniform corporate fleet, but completely individual cars. And that worked very well: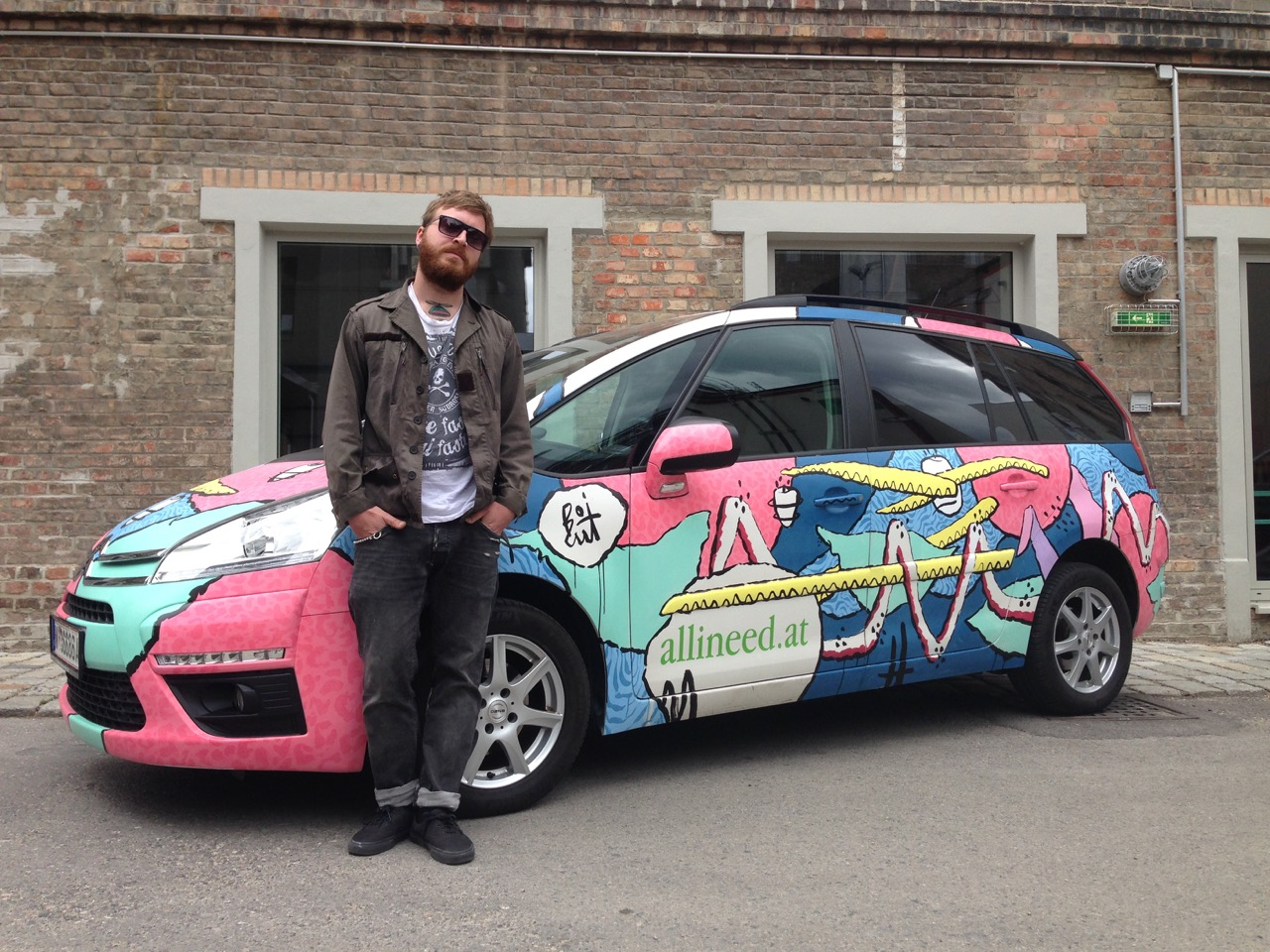 Our Citroën was painted by the Viennese street artist BOICUT. He worked two days and two nights to finish the design in time for the opening of the exhibition on June 25. On this occasion, the car was presented to the public.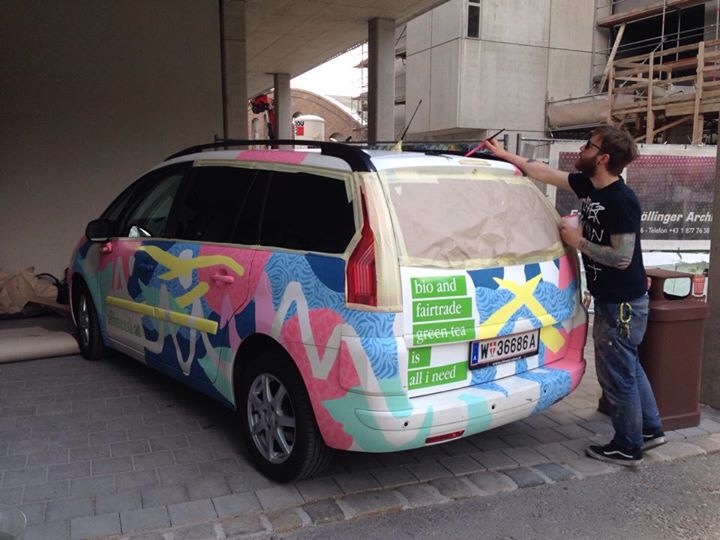 Then our VW California and its solar cooling trailer got a new design. They were designed by Scott Malcolm Wigglesworth and went on our big all i need. Summer Tour right afterwards.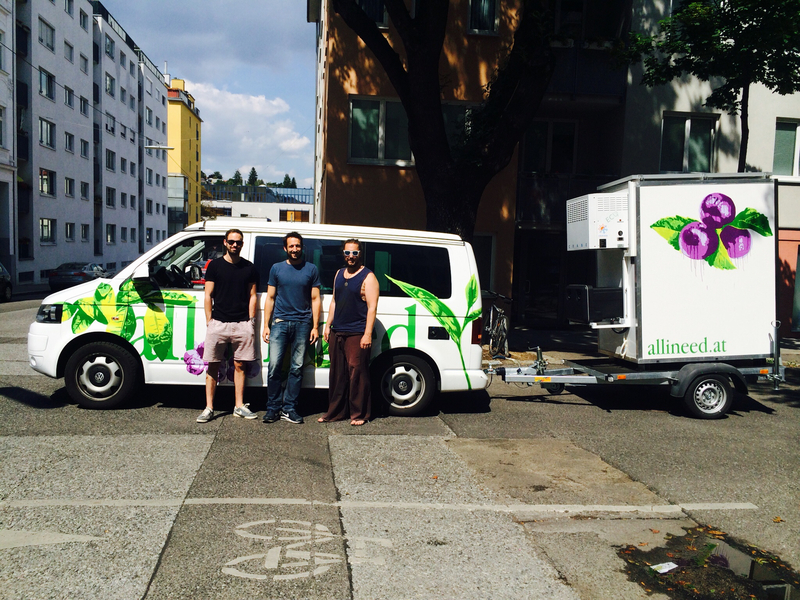 The design of our Fiat Qubo was created and implemented by Vasilena Gankovska. She worked for three days on the remodeling of the car and people could watch her live in a gallery. And it was worth the while – we love this unique look!